We've spruced up our MiniAir 11, giving it a Special Edition.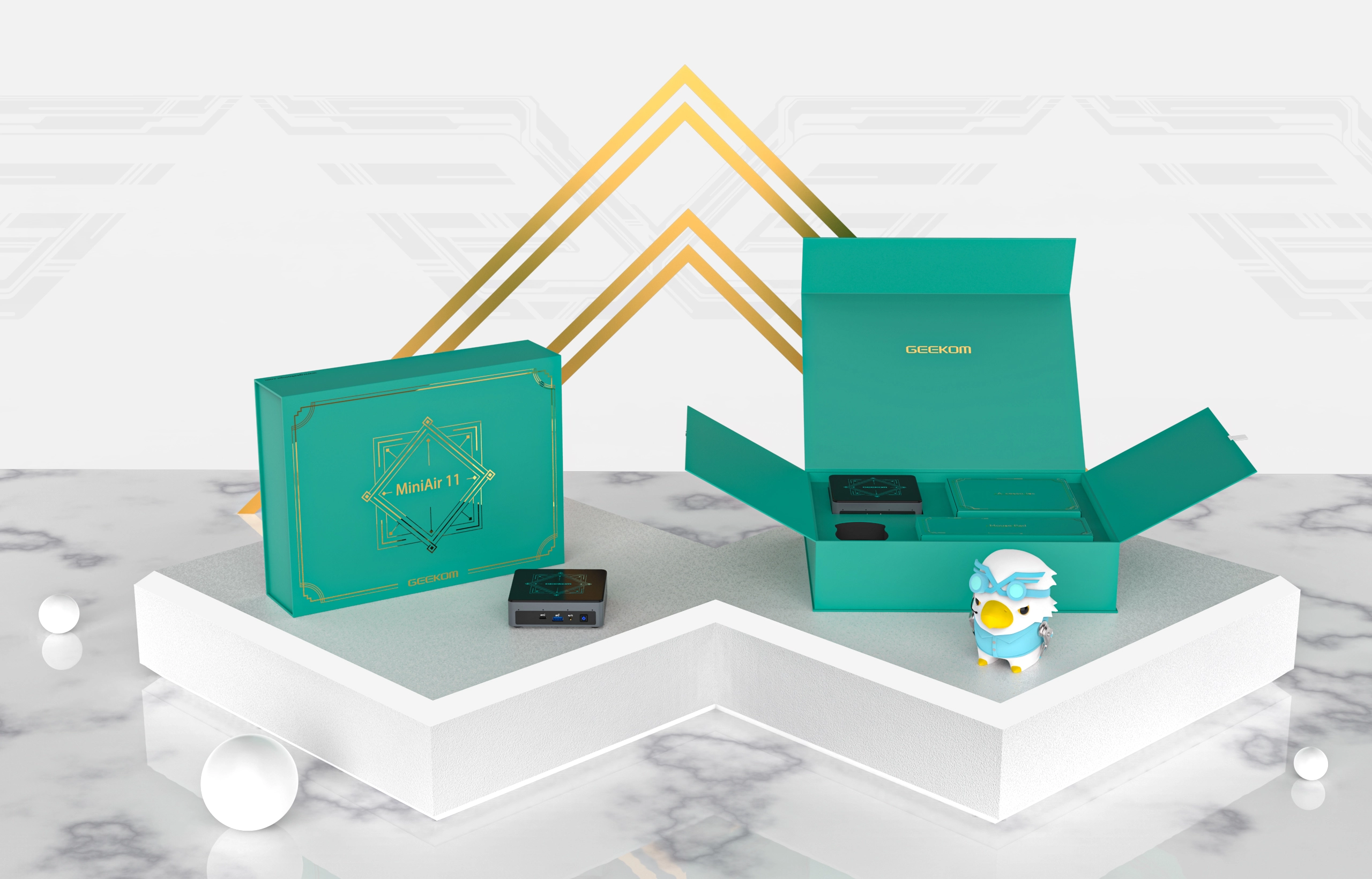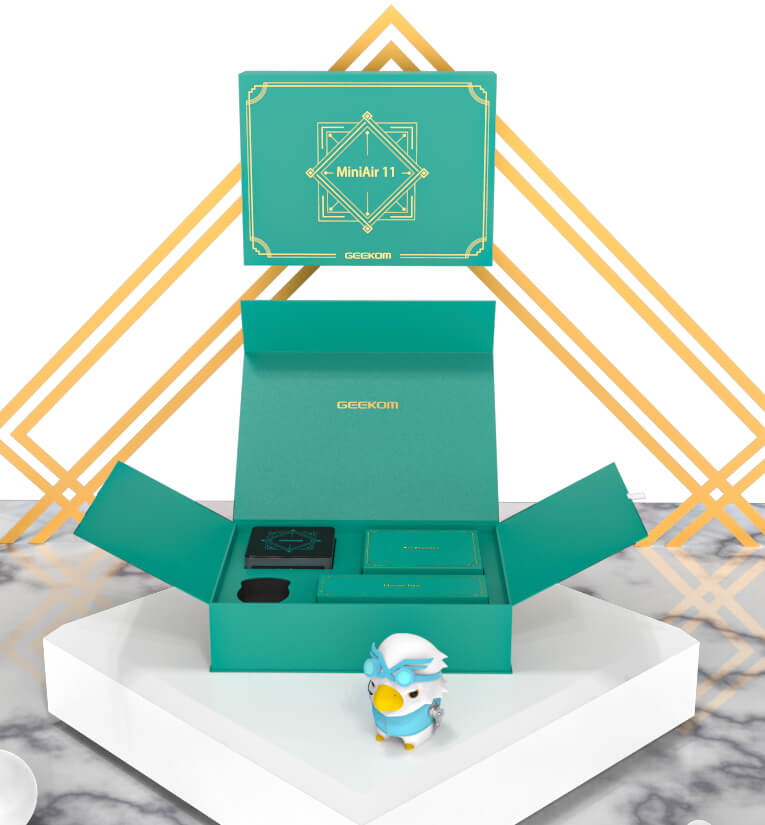 Taking inspiration from ancient Greek horoscope constellations, the interweaving points and lines adds more flexibility and freedom. A single tone adheres to the preciseness and extremeness of technology. The creative points, lines, and surfaces are almost everywhere, just as innovative technology is tied closely to life, line extensions reflect a better future. You deserve to embrace freedom, pursue perfection, enjoy life, and power the future with the special technology product tailored just for you!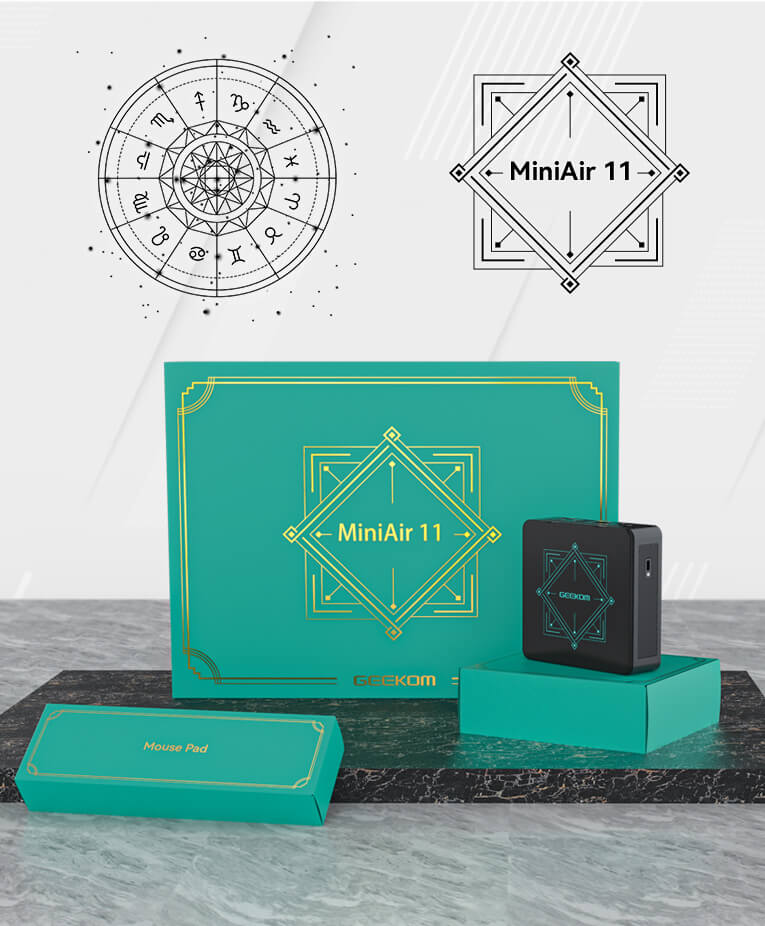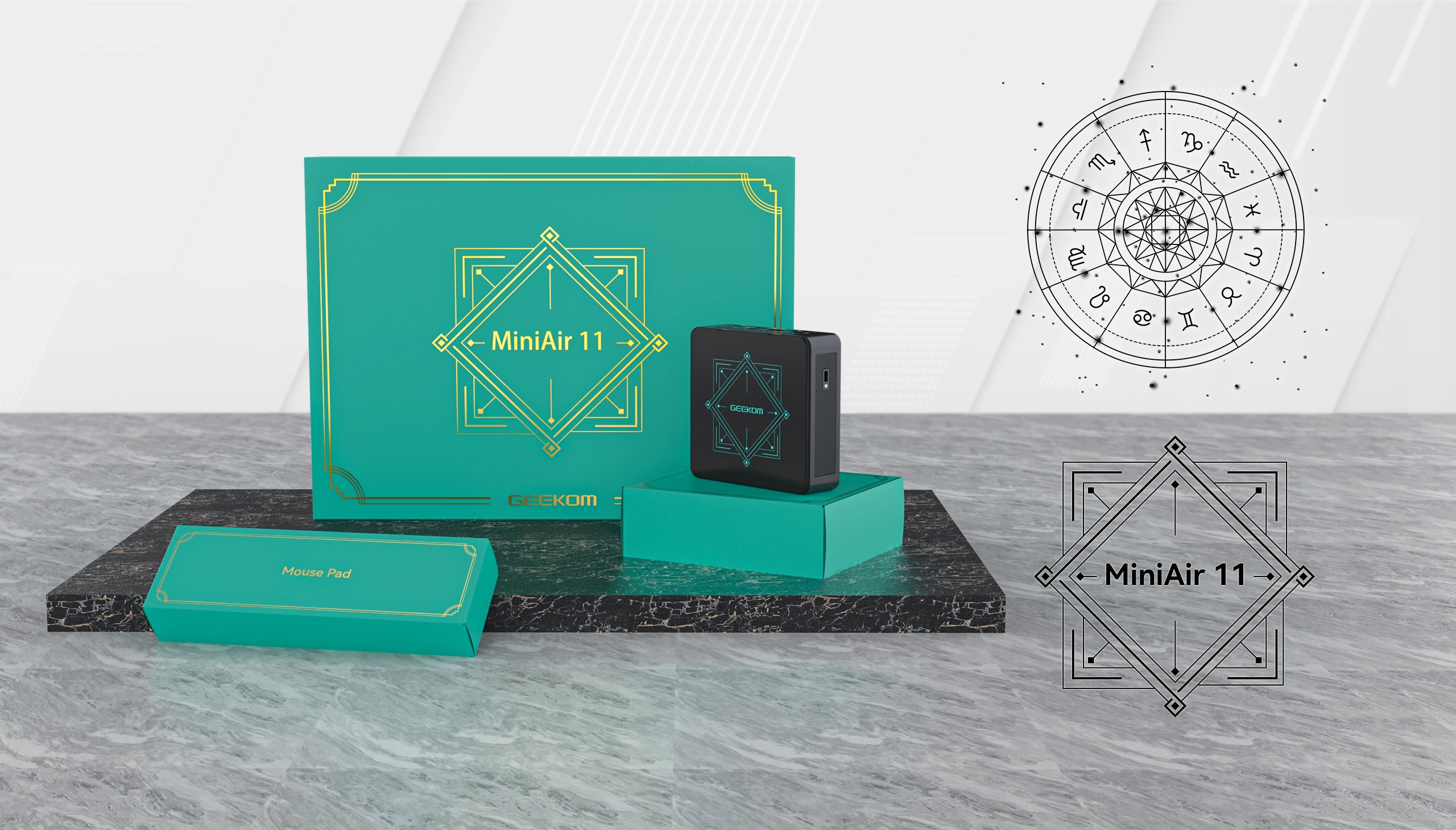 Calling out to Geagle! Genius!
Isn't it cool how the upper cover continues the inspiring outer packaging pattern with unique frames, lines, and points? What's even more incredible is that this one-and-only design also summons our mascot, Geagle! Working, studying, or entertaining with such a special Mini PC is such a delight: it feels so indulgent!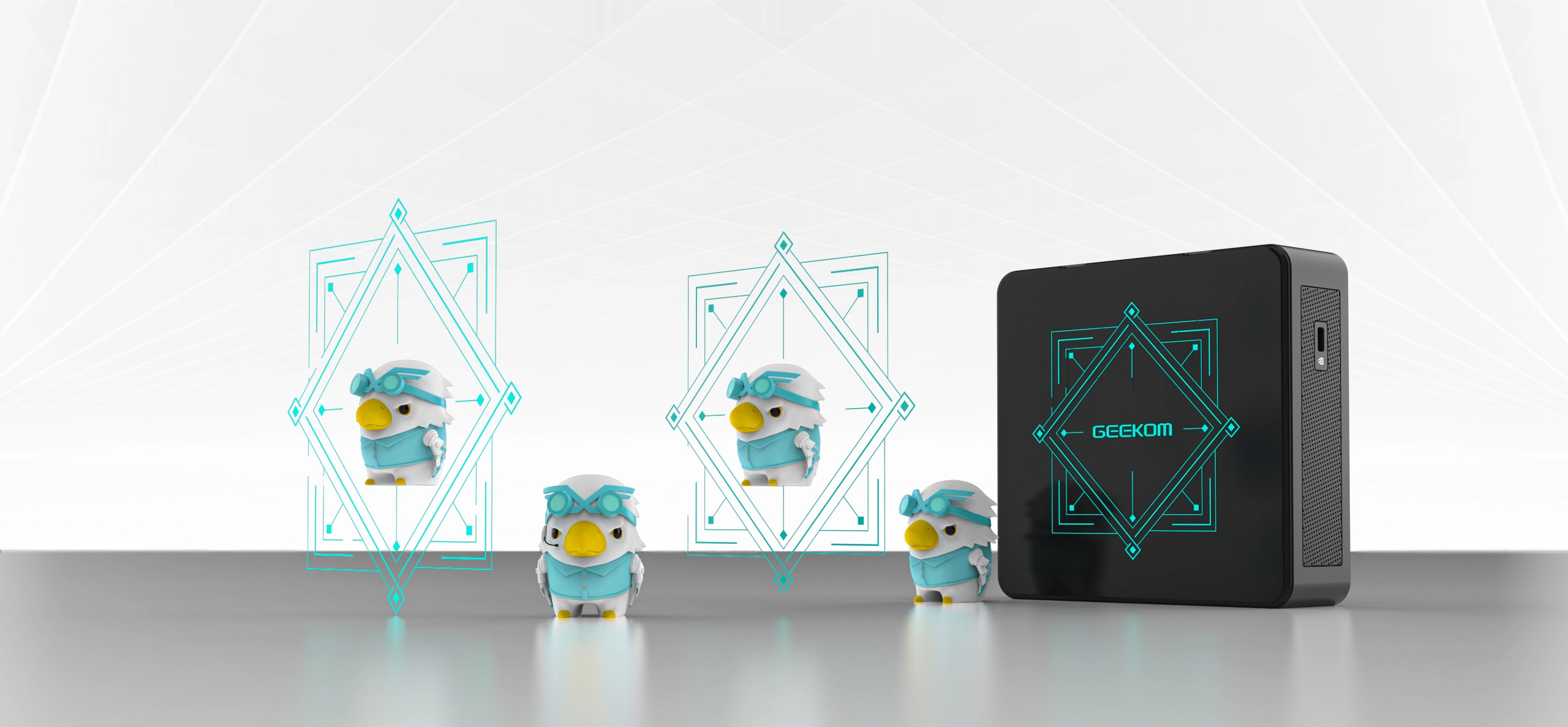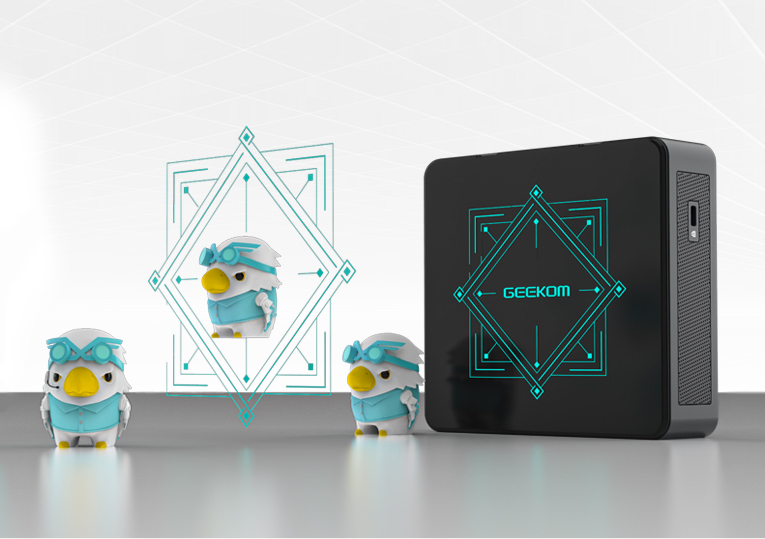 Hands-on experience with this handicraft.
Our mascot, Geagle, makes your day when he debuts in the form of a handcrafted model figure. Now you've got this awesome figurine hand-painted by an artist. There's a detachable GEEKOM logo-style telescope on Geagle, and you decide whether to keep it or change it. Take Geagle wherever you want some one-of-a-kind decoration. I can see your friends' envious stares already.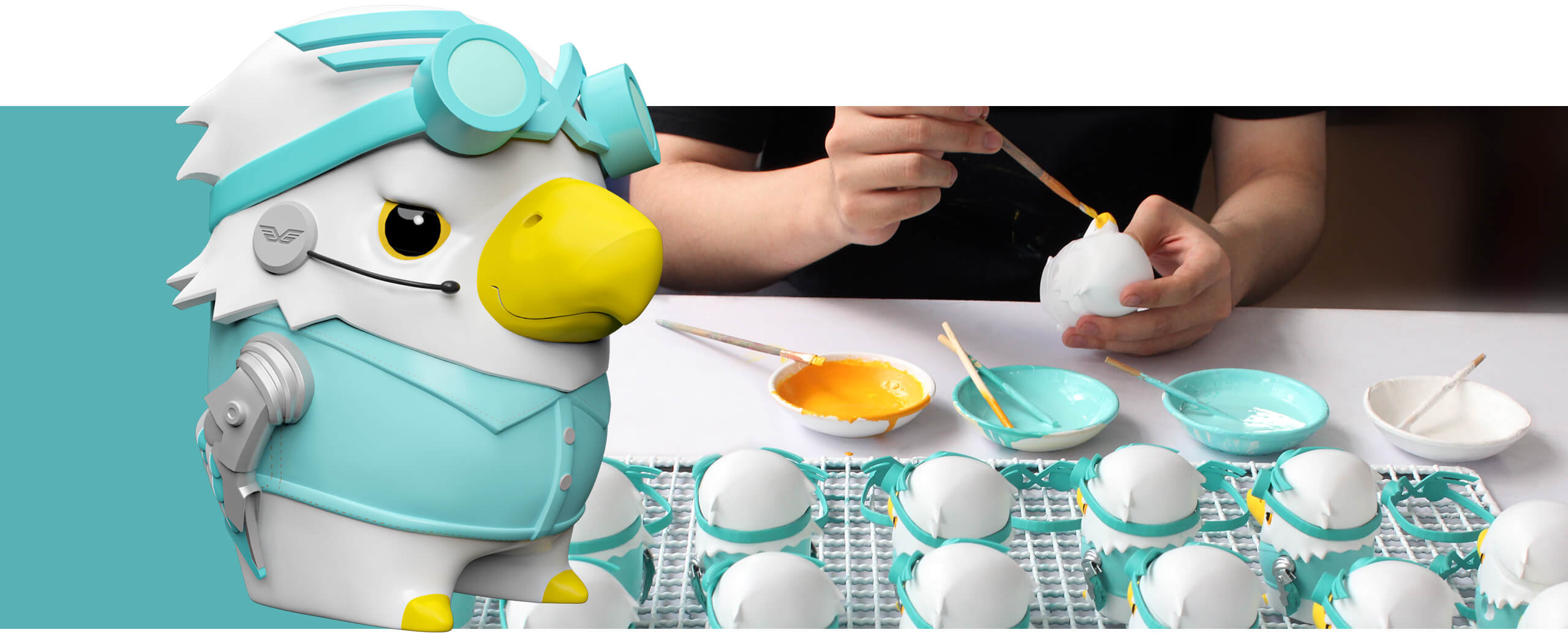 Do you suffer from strains and wrist fatigue from prolonged computer use? You don't have to continue! Our customized mouse pad with ergonomic wrist rest support will come in handy. This printed GEEKOM logo mouse pad keeps your wrist in a natural position, avoids wrist and joint problems, and relieves stress from your elbows and shoulders even after hours of computer use.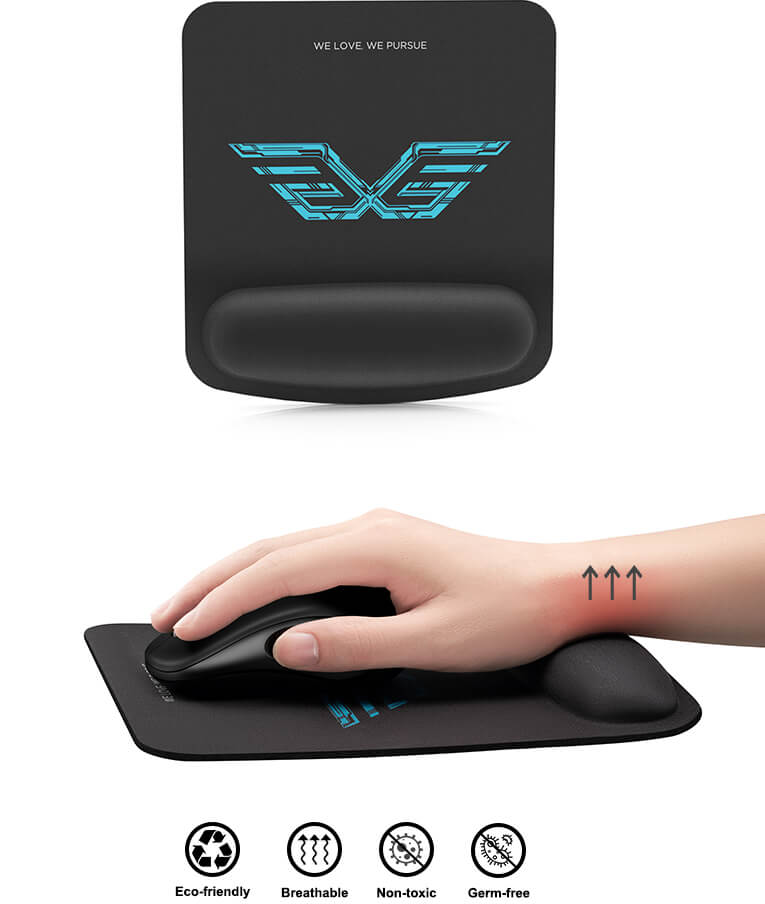 MiniAir 11 Special Edition-a must-have.
All Gfans want to get their hands on this MiniAir 11 Special Edition! It comes wrapped in specially designed packaging, and includes a stylish mascot figurine as well as a customized mouse pad as gifts! With its unique pattern printed on the upper cover, the MiniAir 11 Special Edition presents an atmosphere of creativity and profundity. That's a great company on the go. So why not treat yourself, friends, or family to this inspired gift?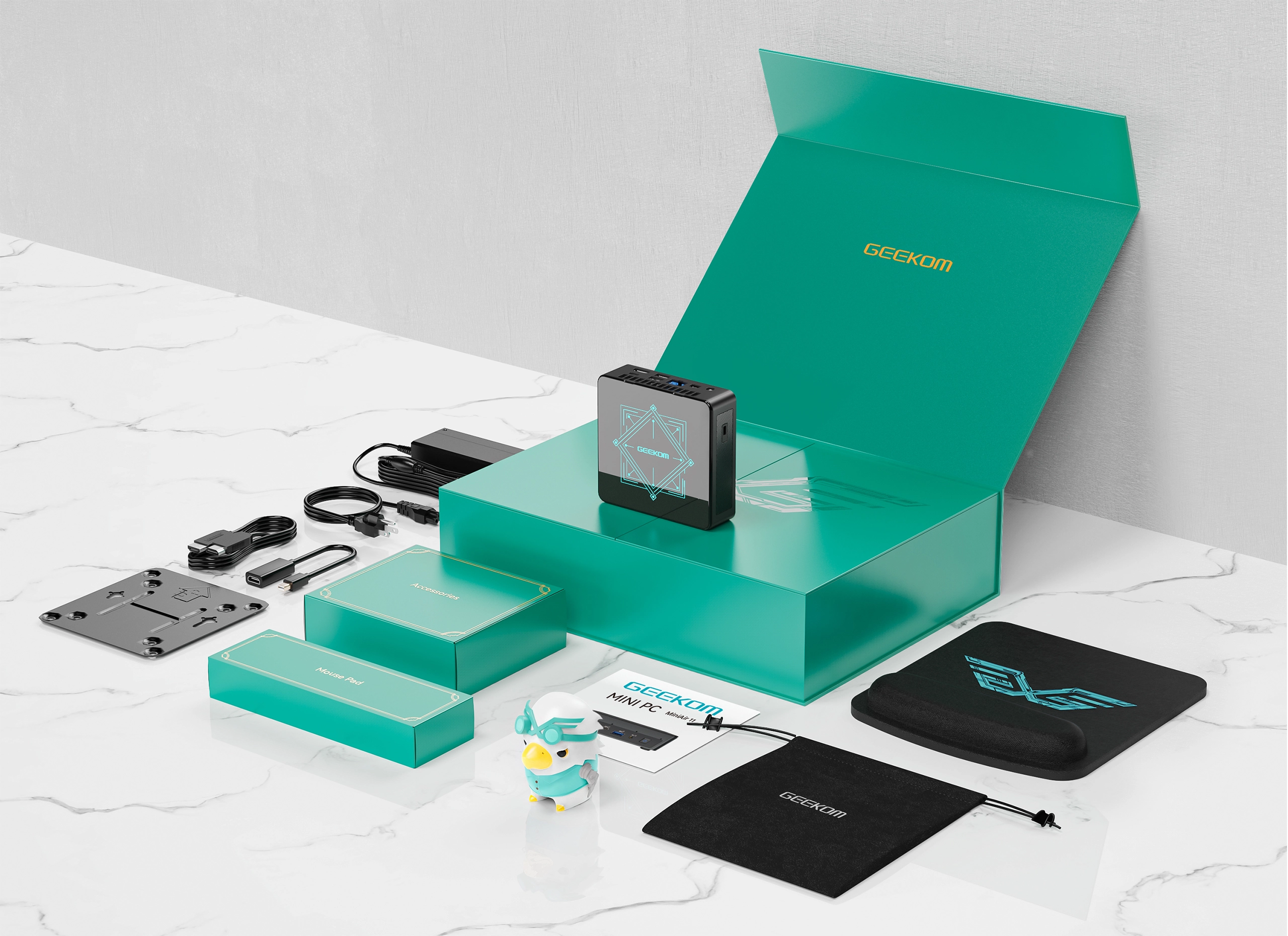 Take a closer look at what we've handpicked just for you.
We've brought in some fantastic accessories designed and presented by GEEKOM.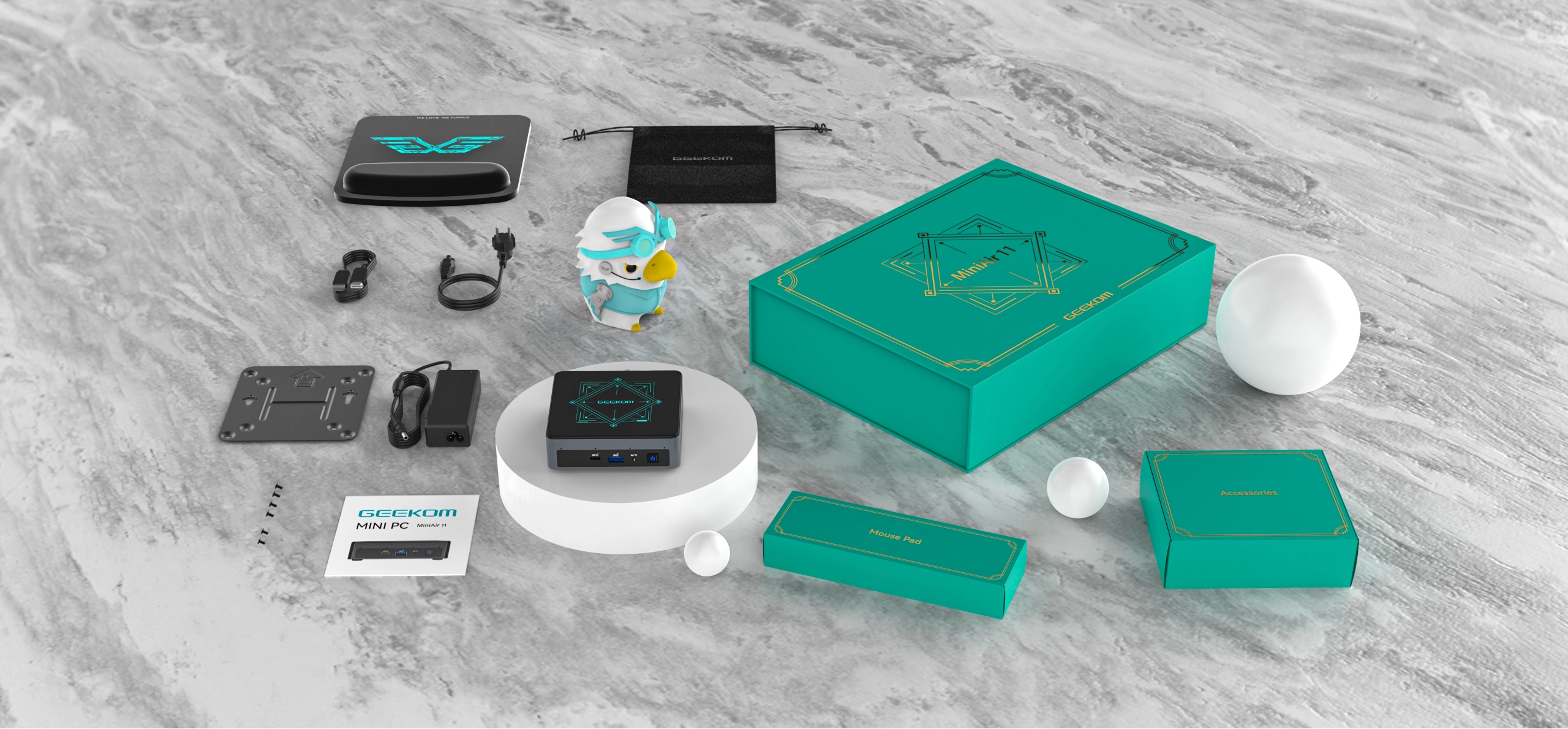 MiniAir 11 Special Edition Specs