Plex is a popular media server application that allows users to store and stream their media files, including movies, TV shows, music, and photos, on various devices.
However, not all computers or devices are suitable for running Plex, especially if you want to stream 4K content that's where mini PCs come in handy.
But to get the best out of Plex, you need a mini PC that can handle its demands. In this article, we'll be discussing the best mini PC for Plex, so you can enjoy high-quality streaming without any interruptions.
Why a Mini PC is Ideal for Plex
You might be wondering, "Why can't I just use my laptop or desktop computer to run Plex?" The truth is, while you can technically use any device to run Plex, a mini PC specifically designed for media servers offers several distinct advantages over traditional computers.
Compact Size
One of the main advantages of using a Mini PC for a Plex media server is its compact size. Most Mini PCs are designed to be small and can easily fit into tight spaces, such as a home entertainment center or a bookshelf. This makes them ideal if you don't have a lot of extra room or want to keep your setup looking clean and organized.
Powerful Performance
Despite their small size, many Mini PCs come equipped with powerful processors and ample storage space, making them capable of handling the demands of a media server. They often come with speedy RAM, which helps to ensure smooth playback and fast loading times. Furthermore, some models come with dedicated graphics cards, which can enhance the quality of your video playback.
Low Power Consumption:
Another advantage of mini PCs is their energy efficiency. They are designed to use less power than traditional desktops or laptops, which means they cost less to operate and are better for the environment. Mini PCs typically use low-power processors which consume less electricity but still offer enough processing power to run a media server.
---
FURTHER READING:
Mini PC Vs Desktop: Which Should You Use?
---
Connectivity
Modern mini PCs come with various connectivity options, including HDMI, USB, Ethernet, Wi-Fi, Bluetooth, and SD card slots. These features make it easy to connect your mini PC to your TV, speakers, and network. Additionally, some mini PCs come with built-in IR receivers that allow you to control them using a universal remote.
Cost-Effective Solution
Using a Mini PC as a Plex media server can be a cost-effective solution compared to building a custom desktop computer. Mini PCs can range in price from under $200 to over $1000 depending on their specs and capabilities. However, they generally cost less than building a custom desktop, which requires purchasing individual components such as a motherboard, processor, memory, and hard drive.
Easy to Set Up
Setting up a mini PC for Plex is relatively straightforward, even if you are not tech-savvy. Most mini PCs come pre-installed with the operating system, and you can easily download and install the Plex application from the internet.
Quiet Operation
Most mini PCs are designed to operate quietly, which makes them ideal for use in a living room or bedroom environment. Unlike traditional desktop computers, mini PCs do not produce any noticeable noise, providing an uninterrupted streaming experience.
Best Mini PC for Plex
Now that we understand why a good mini PC is essential for running Plex smoothly, let's take a closer look at the top mini PCs currently on the market.
11th Gen Intel Core i7-1195G7
Intel Iris Xe
Up to 32GB DDR4
1TB M.2 2280 SSD
Wi-Fi 6
Windows 11 Pro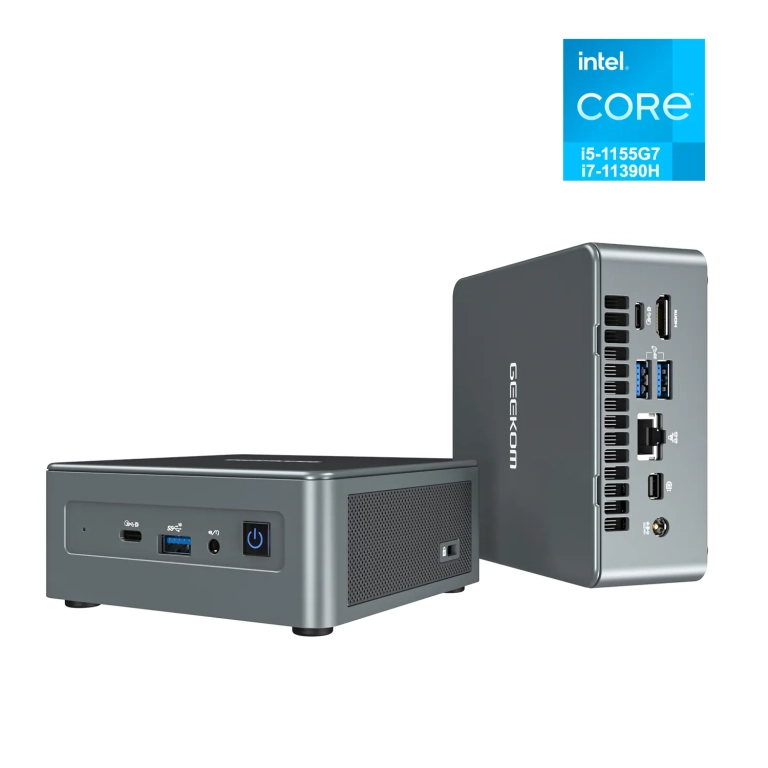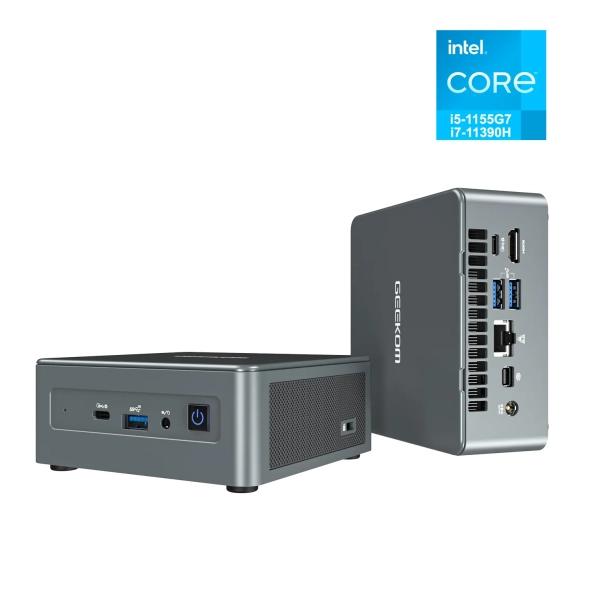 The Mini IT11 is an excellent mini PC option for anyone looking to run Plex. This mini PC comes with a powerful Intel Core i7 processor and can support up to 64GB of RAM and two M.2 SSDs for ample storage. It also supports dual 4K displays and has USB 4 ports for lightning-fast data transfer.
One of the standout features of the Mini IT 11 has Wi-Fi 6E and Bluetooth 5.0 connectivity, making it easy to connect to your network and other devices. It supports 4K video playback and can transcode up to 3 streams simultaneously, making it perfect for households with multiple users.
8th Gen Intel Core i5-8279U
Intel Iris Plus Graphics 655
16GB DDR4 RAM
512GB M.2 2280 SSD
Wi-Fi 5
Windows 11 Pro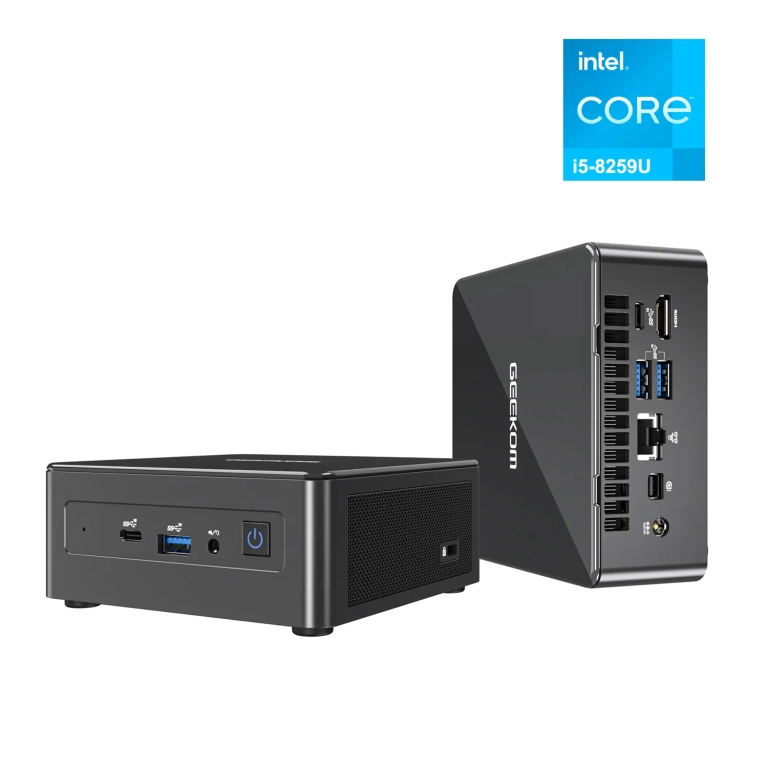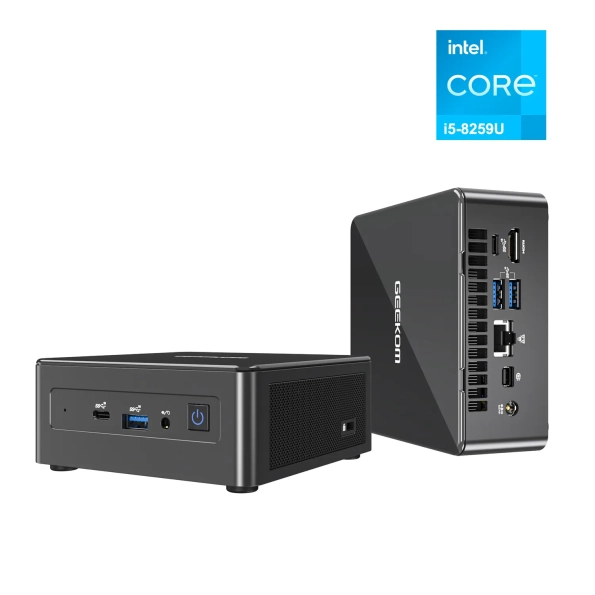 The Mini IT8 is a compact mini PC designed for business use but also works exceptionally well as a media server for Plex. It features an Intel Core i5 processor and supports up to 32GB of RAM and one M.2 SSD. It also has five USB ports for plenty of connectivity options.
One of the standout features of the Mini IT8 is its ability to support multiple displays. It can connect up to four displays at once, making it an ideal option for users who want a multi-screen setup for their media server.
11th Gen Intel Celeron N5095
Intel UHD Graphics 605
8GB DDR4 RAM
256GB M.2 2280 SSD
Wi-Fi 5
Windows 11 Pro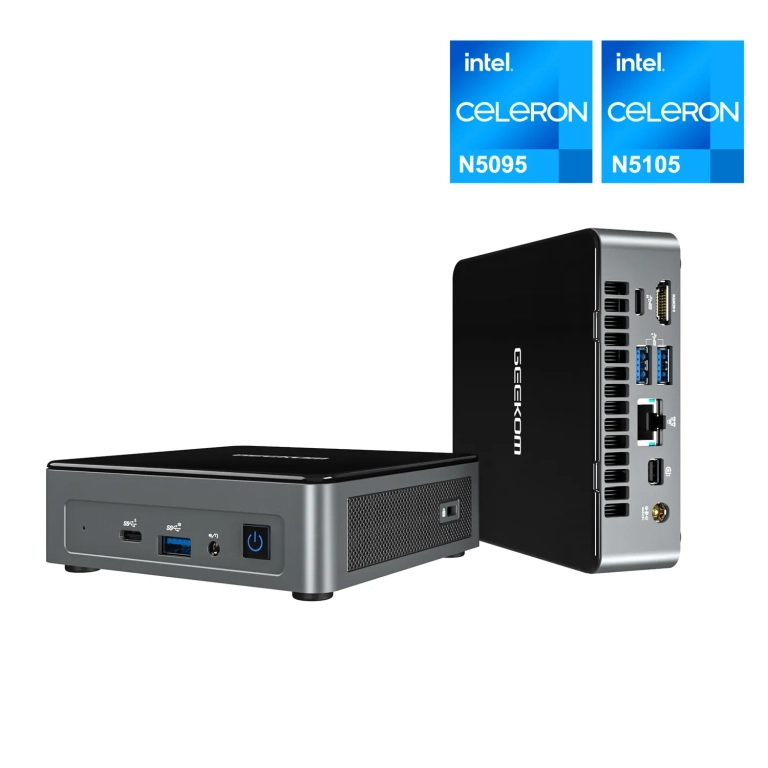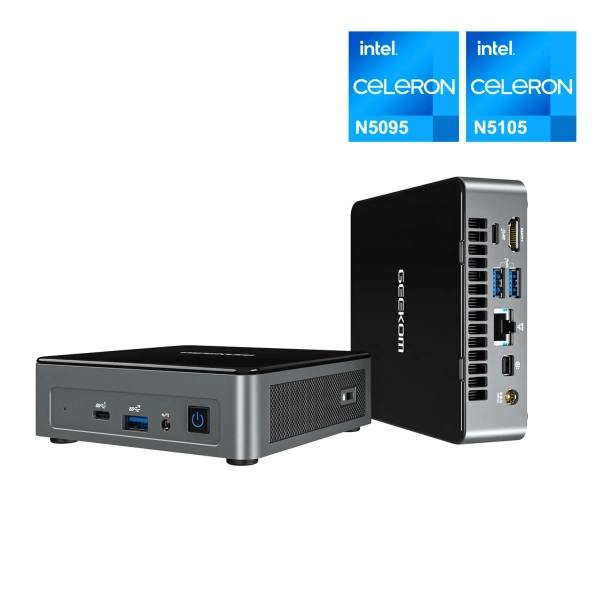 The ASUS PN50 Mini PC is another great option for running Plex. This mini PC features an Intel Celeron N5095 processor and supports up to 32GB of RAM and one M.2 SSD. It also has HDMI and DisplayPort outputs for dual display capabilities.
One of the key benefits of the ASUS PN50 is its small size and low power consumption. This makes it ideal for users who want to keep their media server running 24/7 without incurring high energy costs.
Buying Guide: How to Choose the Best Mini PC for Plex
Now that we've reviewed the top mini PCs for Plex and compared them side-by-side, let's dive deeper into what factors you should consider when selecting the best mini PC for your media server.
Processor Speed and Power
The processor is one of the most critical components of a mini PC for Plex. The faster and more powerful the processor, the smoother your media server will run.
When looking for a mini PC for Plex, look for at least an Intel Core i5 or AMD Ryzen 5 processor. If you want to handle multiple streams simultaneously, consider upgrading to an Intel Core i7 or AMD Ryzen 7.
RAM and Storage Capacity
RAM and storage capacity are also important considerations. The more RAM your mini PC has, the better it will perform when running Plex. Look for a mini PC with at least 8GB of RAM, though 16GB or more is ideal.
For storage, consider how large your media library is and choose a mini PC with enough storage capacity to accommodate it. It's recommended to have at least 500GB of storage space, but more is better.
Graphics Card Capabilities
While a dedicated graphics card isn't strictly necessary for running Plex, it can be helpful if you plan on using your mini PC for gaming or other graphic-intensive tasks. A good graphics card can also help with transcoding, especially when handling high-resolution or 4K media files. Look for a mini PC with a dedicated graphics card.
Connectivity Options
Connectivity options are another important consideration when selecting a mini PC for Plex. Look for a mini PC with ample USB ports, including USB-C and USB 3.0 for fast data transfer.
HDMI and DisplayPort outputs are also a must for connecting your mini PC to a TV or monitor. For wireless connectivity, consider a mini PC with Wi-Fi 6E for faster speeds and better range.
---
FURTHER READING:
What Is Wi-Fi 6E and Do I Need It?
---
Fan and Noise Levels
Finally, consider the fan and noise levels of your mini PC. Some mini PCs use a fanless design, which can be ideal for a living room or bedroom setup where noise is a concern.
However, fanless designs may not have as much cooling power and may run hotter than those with fans. It's essential to strike a balance between cooling power and noise level when selecting a mini PC for Plex.
Conclusion:
Ultimately, whichever mini PC you choose, make sure it meets the minimum requirements for running Plex smoothly, including a powerful processor, sufficient RAM, and enough storage space.
Ready to purchase a mini PC for your Plex server? Check out the GEEKOM Mini PC today and enjoy reliable streaming performance.