Are you a gaming enthusiast on a budget?
We all know that having a solid gaming setup is crucial.
However, high-end gaming PCs can be quite expensive.
That's where budget mini PCs for gaming come into play.
The Evolution of Budget Mini PCs for Gaming
Over the years, budget mini PCs for gaming have evolved significantly. They have become smaller, more powerful, and affordable.
Manufacturers have recognized the demand for compact gaming solutions, resulting in a wide range of options for gamers with varying needs and budgets.
Why Choose a Budget Mini PC for Gaming?
1. Portability
One of the primary advantages of budget mini PCs for gaming is their portability. You can easily carry them to LAN parties, friend's houses, or even on vacation without the hassle of transporting a bulky desktop.
2. Cost-Efficiency
Compared to building a custom gaming desktop, opting for a budget mini PC can save you a substantial amount of money while still delivering an impressive gaming performance.
3. Space-Saving
If you have limited space, a mini PC is an excellent choice. These compact systems can fit comfortably on your desk or in your entertainment center without taking up much room.
Top Budget Mini PCs for Gaming
Now, let's take a closer look at some of the top budget mini PCs for gaming that offer exceptional value for your money.
Intel Core i9-9980HK
Support for discrete graphics cards
32GB DDR4 RAM
1TB M.2 2280 SSD
Wi-Fi 6
Windows 11 Pro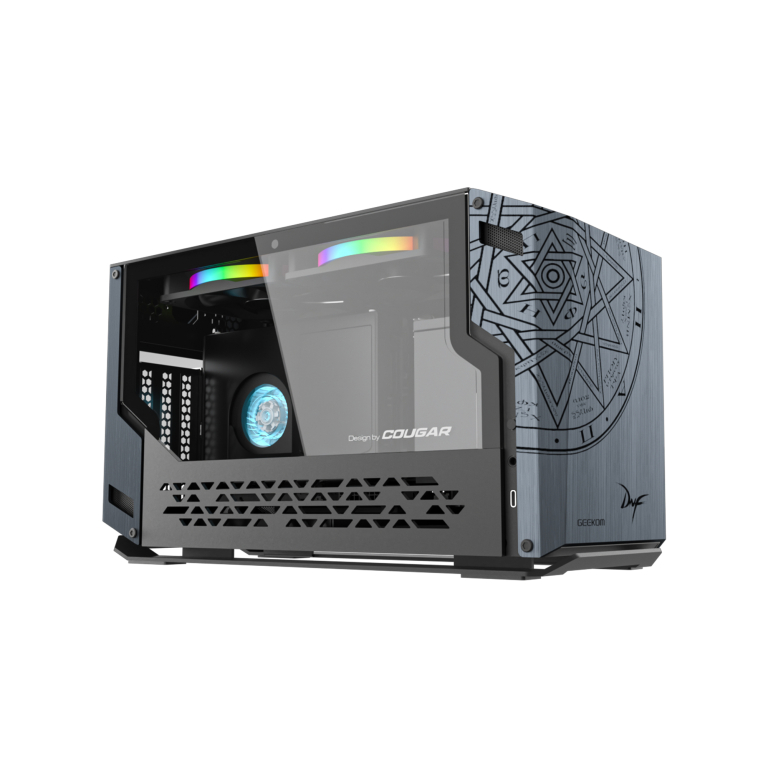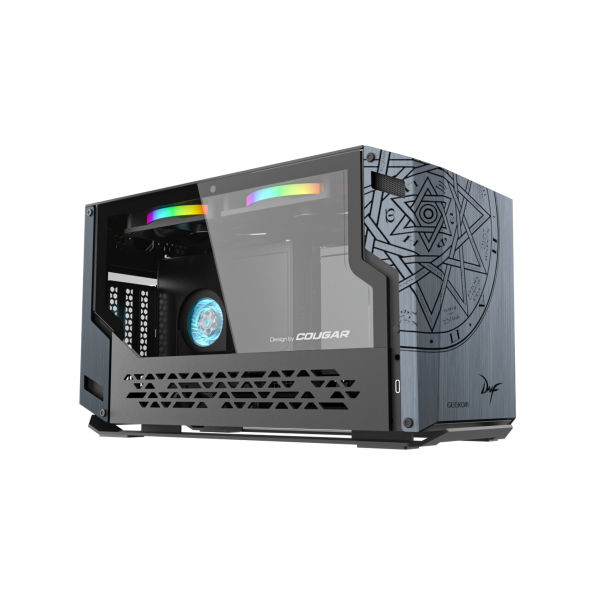 While not the smallest mini PC, the Mini FUN9 offers strong gaming performance in a relatively compact tower. With its Intel Core i9 processor and Upgradable discrete graphics card, it's tailored for seamless gaming. Plus, the RGB lighting features add a touch of style to your gaming setup.
13th Gen Intel Core i9-13900H
Intel Iris Xe graphics
32GB DDR4 RAM
1TB M.2 2280 SSD
Wi-Fi 6E
Windows 11 Pro
For gamers who crave portability without compromising performance, the Mini IT13 is a fantastic choice. Its 13th Gen Intel Core i9 processor ensures smooth gaming experiences. Plus, it comes VR-ready for those interested in virtual reality gaming.
AMD Ryzen 9 6900HX
AMD Radeon Graphics 680M
32GB DDR5 RAM
1TB M.2 2280 SSD
Wi-Fi 6E
Windows 11 Pro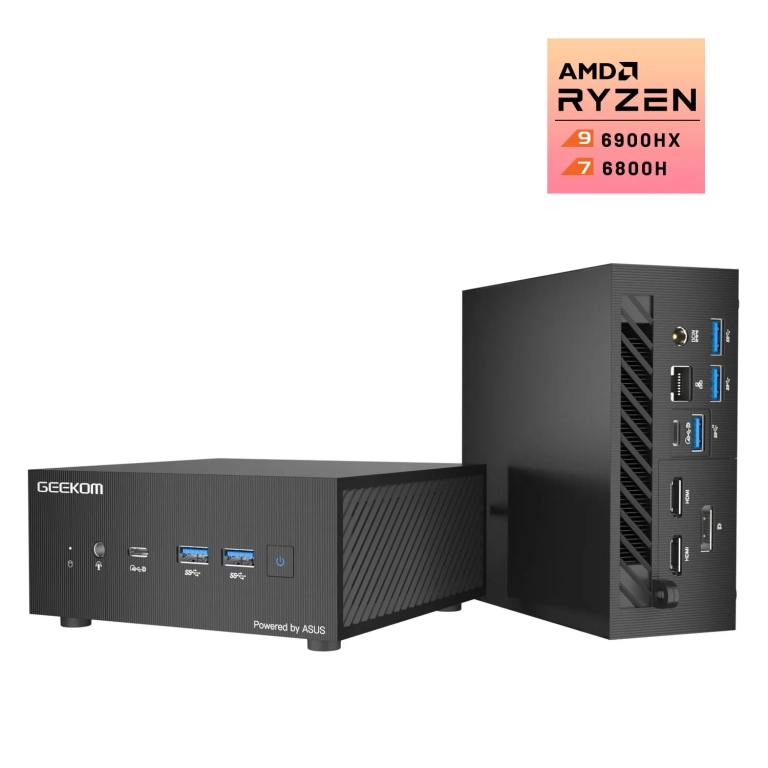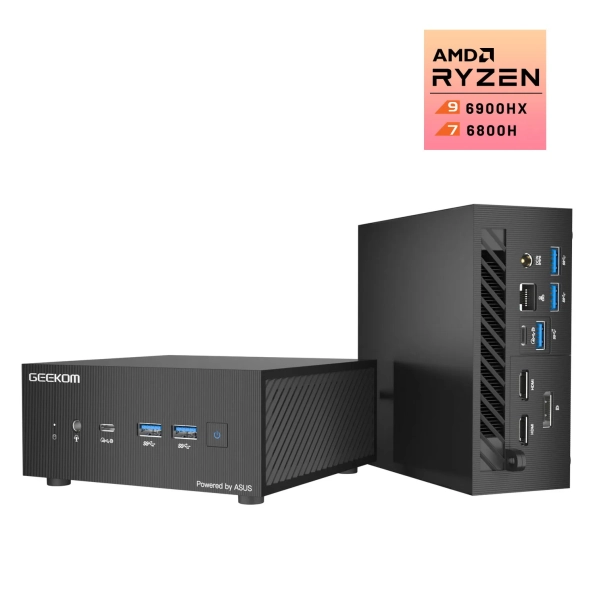 This is a mini PC with decent gaming capabilities. It's equipped with up to AMD Ryzen 9 processors and Radeon graphics. This should provide enough power for casual gaming without taking up too much space.
Key Features to Consider
When looking for a budget mini PC for gaming, consider the following factors:
1. CPU Power
The central processing unit (CPU) plays a significant role in overall system performance. Opt for mini PCs with at least an Intel Core i7 or AMD Ryzen 9 processor for optimal gaming experiences.
2. GPU Performance
The heart of any gaming PC is its graphics processing unit (GPU). A powerful GPU ensures smooth gameplay and stunning visuals.
3. RAM Capacity
Adequate RAM is crucial for multitasking and running games smoothly. Aim for a mini PC with a minimum of 16GB of RAM, but 32GB or more is preferable for a seamless gaming experience.
4. Storage Options
Storage is often an overlooked aspect of gaming PCs. An SSD (Solid State Drive) offers faster load times and better overall system performance. A combination of SSD and HDD (Hard Disk Drive) gives you the best of both worlds, with speed and ample storage space.
5. Upgrade Potential
Consider a mini PC with upgradeable components. This allows you to adapt to future gaming demands without having to purchase an entirely new system.
Conclusion
If you're ready to take your gaming to the next level without breaking the bank, it's time to consider a best budget mini PC for gaming.
From Mini FUN 9, the options are diverse, catering to different gaming preferences and budgets. With these mini PCs, you can dive into your favorite games without hesitation.
So, what are you waiting for? Level up your gaming experience today with one of these fantastic mini PCs. And for an even more affordable gaming solution, check out the fantastic offers on mini PCs at GEEKOM.
Frequently Asked Questions
Can a mini PC handle modern games?
Absolutely. Many mini PCs come equipped with powerful processors and dedicated graphics cards capable of running modern games smoothly.
Can I upgrade a mini PC for gaming?
It depends on the model. Some mini PCs allow limited upgrades like adding more RAM or storage, while others have external upgrades. Check the specifications of your chosen mini PC for upgrade options.
How do I optimize my mini PC for gaming?
To optimize your mini PC for gaming, keep your drivers and software up to date, manage your storage space efficiently, and adjust in-game settings for the best performance.