In today's fast-paced world, remote work has become the new norm.
When it comes to remote desktop work, having the right tool can make all the difference.
One such tool that can greatly enhance your remote work experience is a mini PC.
What Makes a Mini PC Ideal for Remote Desktop?
Mini PCs come with several advantages that make them an attractive choice for remote desktop work:
1. Compact Form Factor
The compact size of a mini PC is one of its standout attributes. Occupying minimal space on your desk, it's a space-saving marvel. By eliminating the need for bulky towers and tangled cables, mini PCs offer a minimalist approach to remote desktop setups.
2. Portability
One of the standout features of mini PCs is their portability. You can easily move them from one location to another, allowing you to create a flexible and versatile remote workspace.
3. Reduced Heat and Noise
Mini PCs are known for their quiet operation, they don't produce the loud fan noise commonly associated with larger desktop computers. As a result, you'll enjoy a quieter workspace, which enhances your concentration and overall remote work experience.
4. Cost-Effectiveness
Investing in a mini PC for your remote desktop needs can be a cost-effective choice. Not only are these devices competitively priced, but their energy-efficient design also leads to long-term savings on your utility bills.
Best Mini PCs for Remote Desktop
When it comes to the best mini PCs for remote desktop work, several standout options cater to different needs and preferences.
11th Gen Intel Core i7-1195G7
Intel Iris Xe Graphics
32GB DDR4
1TB M.2 2280 SSD
Wi-Fi 6
Windows 11 Pro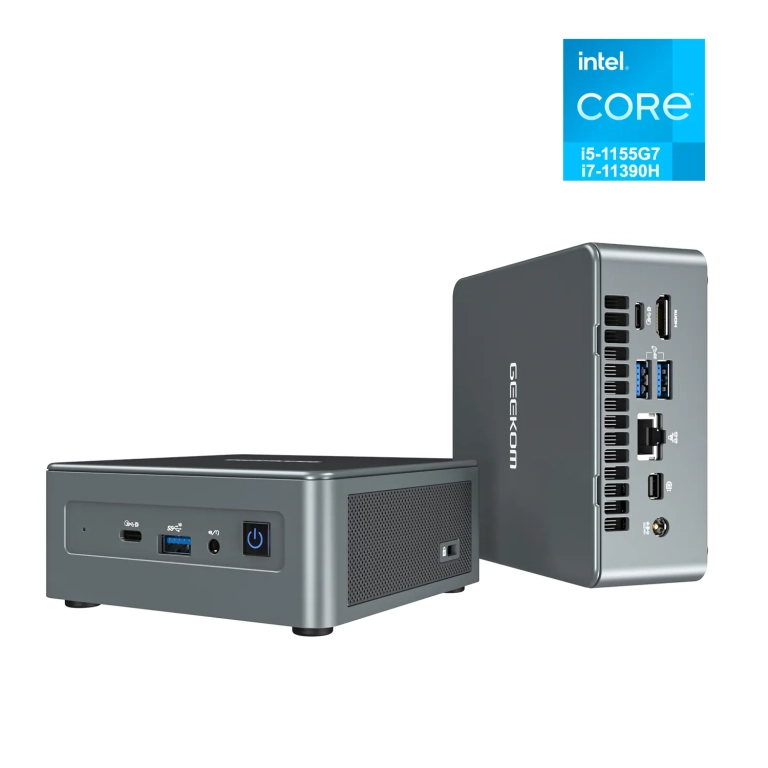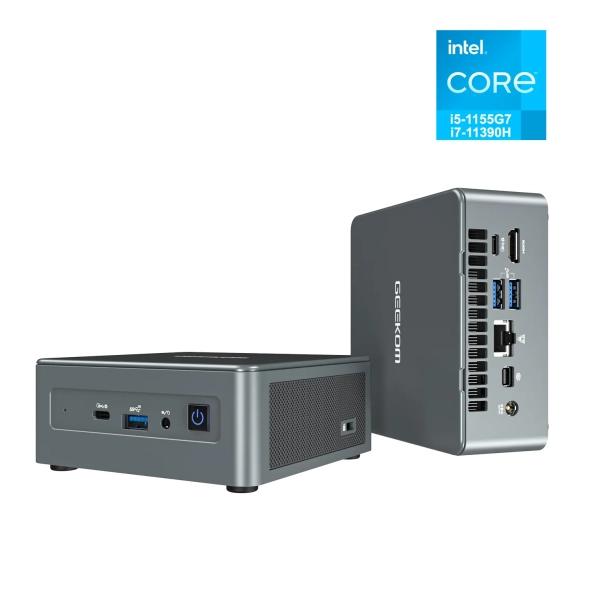 The Mini IT11 is a mini PC that doesn't compromise on power. With its Intel Core i7 processor and generous RAM and storage, it's perfect for handling remote desktop tasks efficiently. Plus, it runs on Windows 11 Pro, making it user-friendly for a wide audience.
AMD Ryzen 9 5900HX
AMD Radeon Vega 8 Graphics
32GB DDR4 RAM
1TB M.2 2280 SSD
Wi-Fi 6E
Windows 11 Pro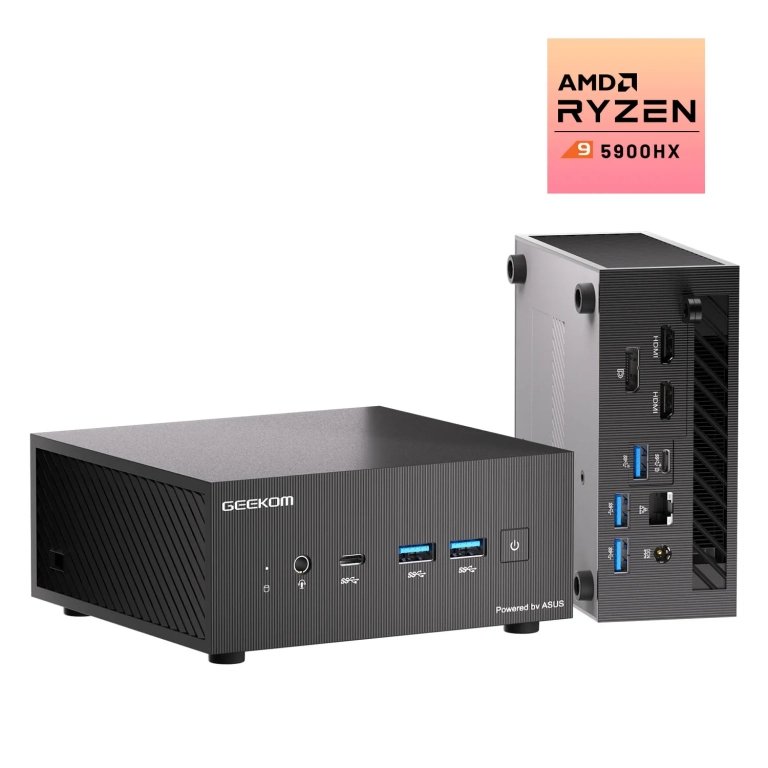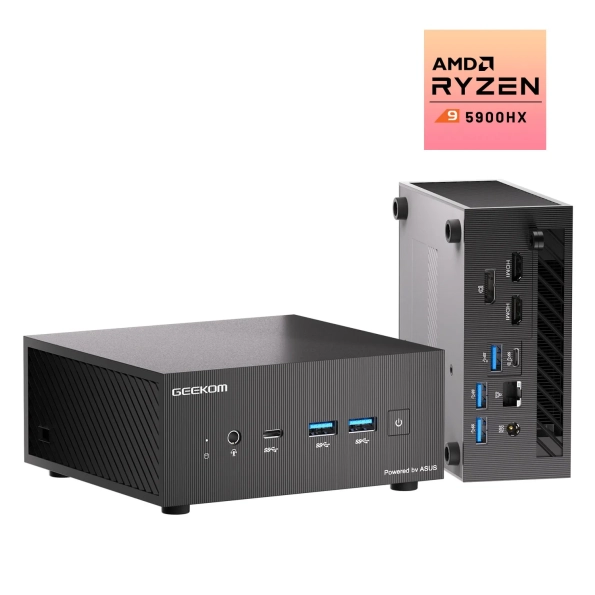 GEEKOM AS 5 Mini PC is a premium option that combines power and versatility. It features high-end AMD processors, ample RAM, and a range of security features, making it perfect for professionals who prioritize data security during remote desktop sessions.
11th Gen Intel Celeron N5095
Intel UHD Graphics 605
8GB DDR4 RAM
256GB M.2 2280 SSD
Wi-Fi 5
Windows 11 Pro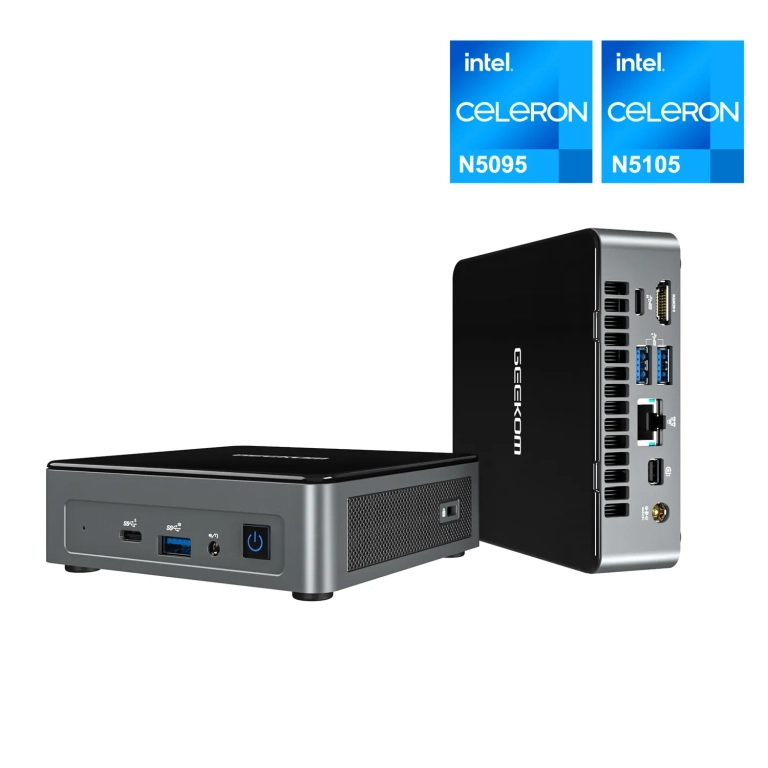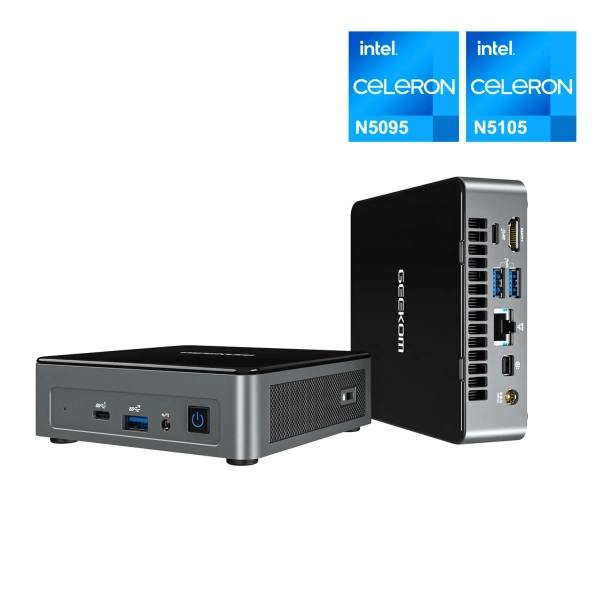 If you're looking for an affordable option, the MiniAir 11 is worth considering. Powered by a Celeron processor, it provides a simple and secure remote desktop solution. It's perfect for basic tasks and web-based applications.
How to Choose the Right Mini PC for Your Needs
Selecting the perfect mini PC for your remote desktop setup requires careful consideration. Here are some factors to keep in mind:
1. Processing Power
Opt for a Mini PC with a powerful processor, such as an Intel Core or AMD Ryzen, this processing power ensures a smooth remote desktop experience.
2. RAM Capacity
Adequate RAM is crucial for seamless remote desktop operations. Look for models with at least 8GB of RAM, but consider 16GB or more for demanding tasks.
3. Storage Options
Storage is a crucial consideration when choosing a Mini PC for remote desktop use. Opt for a Mini PC with an SSD, or a combination of SSD and HDD if you need ample storage space.
4. Connectivity Options
Reliable internet connectivity is non-negotiable for remote work. Mini PCs should come with both Wi-Fi and Ethernet options to ensure a stable and fast internet connection.
FAQs about Mini PCs for Remote Desktop
How do Mini PCs for remote desktops compare to laptops for remote work?
Mini PCs offer more customization options and are often more powerful than laptops. However, laptops provide portability and an integrated screen, making them suitable for those who need to work on the go.
Can I use any monitor with a Mini PC for Remote Desktop?
Yes, you can use any monitor with the appropriate ports, such as HDMI or DisplayPort.
Conclusion
In the world of remote work, having the right tools can significantly impact your productivity and overall experience.
With the right mini PC by your side, you can unlock new levels of efficiency and convenience in your remote work setup.
So, what are you waiting for? Invest in a top-notch mini PC and elevate your remote desktop experience today!