In today's fast-paced and interconnected world, video conferencing has become an integral part of our professional and personal lives.
With the rise of remote work and virtual meetings, having a reliable and efficient video conferencing setup is essential.
While traditional desktop computers and laptops have been the go-to options, a mini PC offers several advantages over these conventional setups.
Best Mini PCs for Video Conferencing
Here are some of the mini PCs good for video conferencing that excel in performance, connectivity, and overall user experience:
11th Gen Intel Core i7-1195G7
Intel Iris Xe Graphics
32GB DDR4
1TB M.2 2280 SSD
Wi-Fi 6
Windows 11 Pro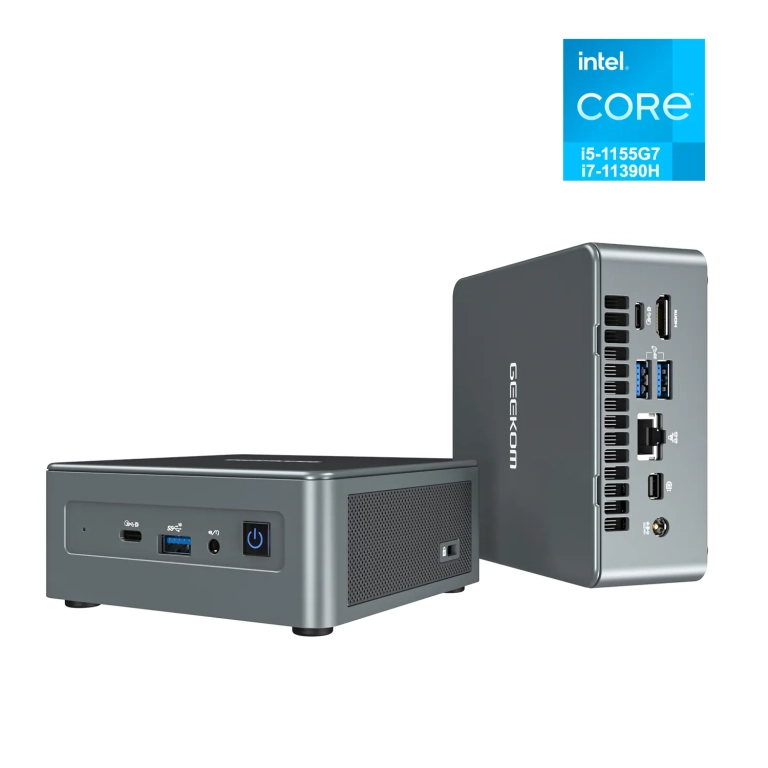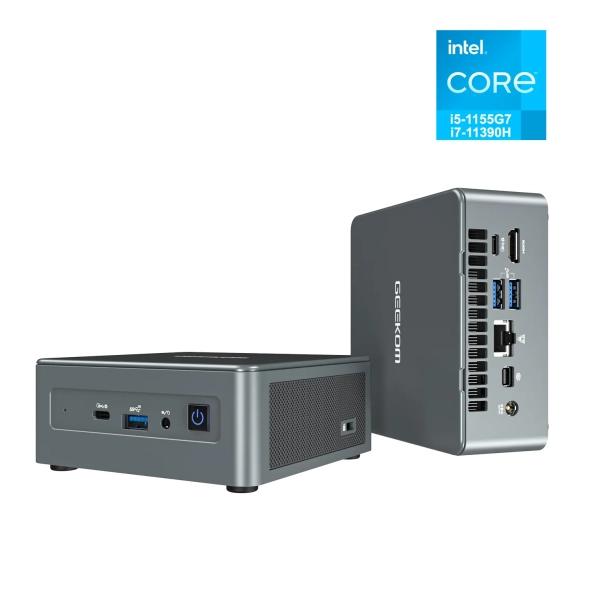 The Mini IT11 is a top-notch mini PC that excels in video conferencing scenarios. Powered by an Intel Core i5 processor and 16GB of RAM, the Mini IT11 offers seamless multitasking and smooth video playback.
Additionally, With its USB 4 ports and Wi-Fi 6E connectivity, you can expect fast and reliable connections for your virtual meetings.
2. Intel NUC 10 Performance Kit
The Intel NUC 10 Performance Kit is a compact and powerful mini PC that is specifically designed for performance-intensive tasks such as video conferencing.
Equipped with a 10th-generation Intel Core i7 processor and up to 64GB of RAM, this mini PC delivers exceptional processing power and smooth multitasking capabilities.
12th Gen Intel Core i7-1260P
Intel Iris Xe Graphics
32GB DDR4
1TB M.2 2280 SSD
Wi-Fi 6E
Windows 11 Pro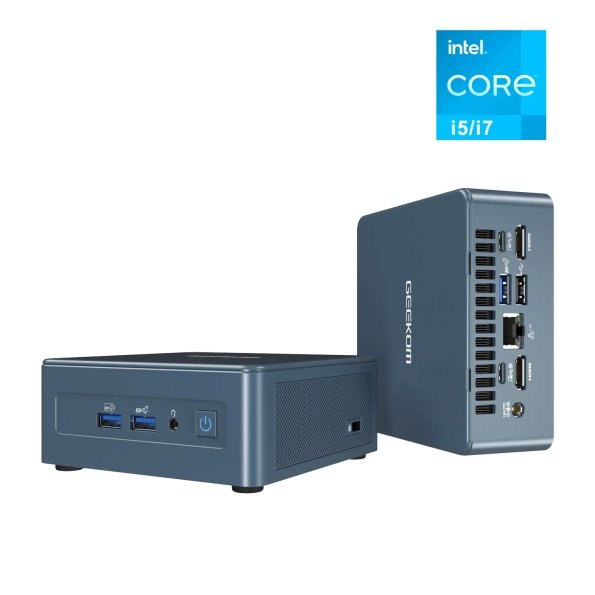 The Mini IT12 is a compact yet powerful mini PC that is perfect for video conferencing. Powered by Intel's 9th generation processors and featuring up to 64GB of RAM, this mini PC delivers exceptional performance and responsiveness.
The Mini IT12 also offers a variety of connectivity options, and supports up to two 8K displays, allowing for immersive video conferencing experiences with stunning visuals.
AMD Ryzen 9 5900HX
AMD Radeon Vega 8 Graphics
32GB DDR4
1TB M.2 2280 SSD
Wi-Fi 6E
Windows 11 Pro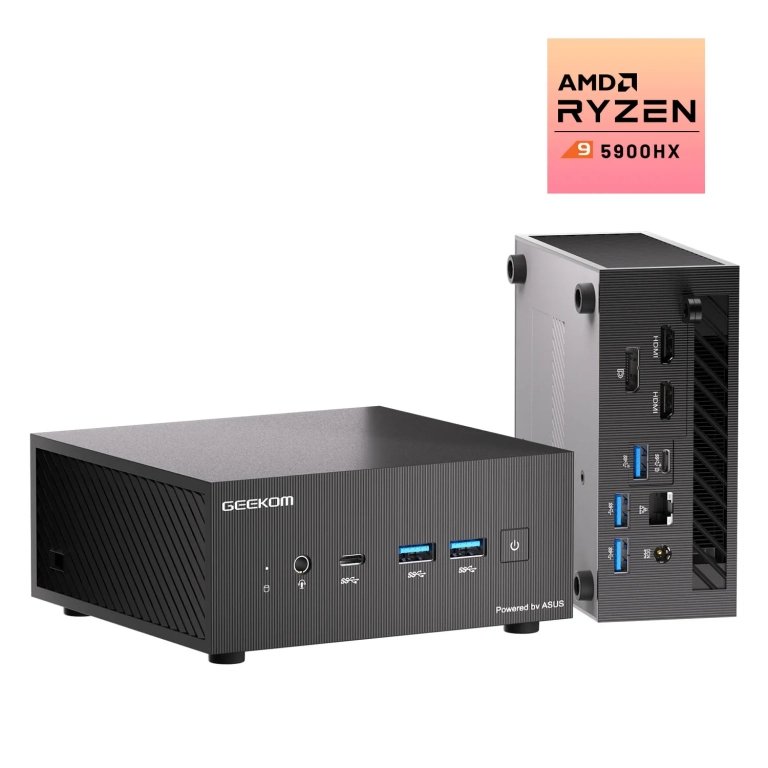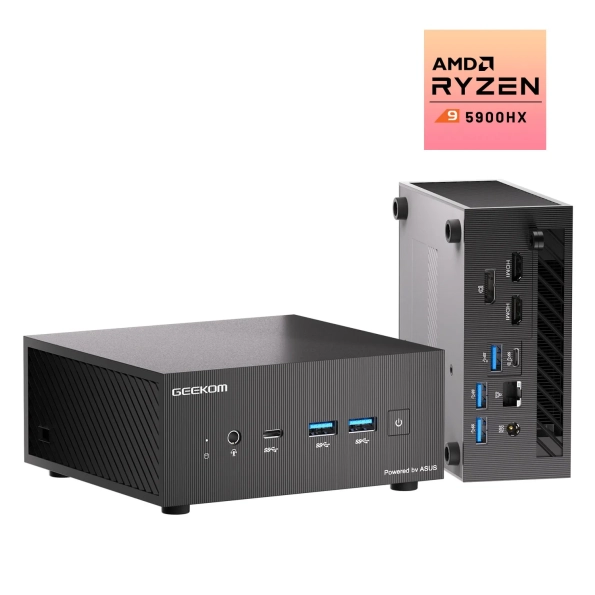 The GEEKOM AS 5 is a compact and reliable mini PC that is well-suited for video conferencing needs. Powered by an AMD Ryzen processor and up to 64GB of RAM, this mini PC offers excellent performance and energy efficiency.
Its small footprint allows for easy placement on your desk, while its robust security features. The GEEKOM AS 5 also features a variety of ports, including HDMI*2 and DisplayPort, enabling seamless connectivity with your display and peripherals.
Benefits of Mini PCs for Video Conferencing
1. Portability
Mini PCs are small in size, making them highly portable and easy to carry. Whether you are working from home, traveling, or switching between meeting rooms, a mini PC provides the flexibility to set up a video conferencing system anywhere with minimal effort.
2. Space-saving
Mini PCs are designed to maximize space utilization, making them ideal for small office setups, conference rooms, or home offices where desk space is limited.
3. Energy Efficiency
Mini PCs consume significantly less power compared to traditional desktop computers. As businesses and individuals strive for sustainability, opting for a mini PC for video conferencing aligns with eco-friendly practices.
4. Cost-Effectiveness
Mini PCs often come at a more affordable price point compared to their larger counterparts. This cost-effectiveness makes them an attractive option for individuals and businesses looking to set up video conferencing systems without breaking the bank.
Learn more: Should I get a mini PC or desktop?
5. Noise Reduction
Mini PCs are often designed with quiet operation in mind. They typically incorporate efficient cooling mechanisms and low-noise fans, resulting in a quieter working environment during video conferences.
6. Easy Setup and Configuration
Mini PCs are typically plug-and-play devices, allowing users to set up and configure the system effortlessly. This user-friendly approach enables quick deployment and minimizes technical hurdles.
Factors to Consider When Choosing a Mini PC for Video Conferencing
When considering a mini PC for video conferencing, there are several key features that you should take into account.
1. Processor
Look for a mini PC with a powerful processor, such as an Intel Core i5 or i7, that will provide the necessary performance for smooth video streaming and multitasking.
2. RAM
Sufficient RAM is essential for multitasking and running video conferencing software smoothly. Aim for at least 8 GB or higher to ensure seamless performance.
3. Graphics Capability
While video conferencing does not typically require a dedicated graphics card, having a mini PC with integrated graphics that can handle HD video streaming will result in better video quality.
4. Connectivity Options
Look for devices with multiple USB ports, HDMI or DisplayPort outputs, and built-in Wi-Fi capabilities, to enhance the overall conferencing experience.
5. Software Compatibility
Ensure that the mini PC is compatible with the video conferencing software you intend to use. Popular video conferencing platforms like Zoom, Microsoft Teams, and Google Meet have specific system requirements.
6. Operating System
Select the operating system that aligns with your familiarity and software compatibility needs. It's essential to choose an operating system that offers regular updates and security patches to ensure a stable and secure conferencing environment.
7. Additional Features
Look for other features that can enhance your video conferencing experience, such as Bluetooth connectivity for wireless peripherals, multiple display outputs for dual-monitor setups, and a built-in card reader for easy file transfers.
Frequently Asked Questions (FAQs)
Q: What peripherals do I need for a mini PC video conferencing setup?
A: To complete your mini PC video conferencing setup, you will need peripherals such as a webcam, microphone, and speakers. Ensure that these peripherals are compatible with your mini PC and provide high-quality audio and video output.
Q: Can I connect multiple monitors to a mini PC for video conferencing?
A: Yes, many mini PCs for video conferencing support multiple monitor setups. They offer HDMI or DisplayPort outputs that allow you to connect one or more external monitors for an extended workspace during virtual meetings.
Q: Can I use a mini PC for purposes other than video conferencing?
A: Absolutely! Mini PCs are versatile devices that can be used for various purposes beyond video conferencing. They can serve as media centers, home servers, or even gaming systems, depending on the specifications and configuration.
Conclusion
In conclusion, investing in a reliable mini PC will undoubtedly elevate your virtual communication experience.
Don't miss out on the opportunity to elevate your virtual meetings with GEEKOM's top-notch mini PCs!