3D rendering is a complex and resource-intensive task that demands a blend of cutting-edge hardware and software.
While full-fledged workstations have long been the norm, the advent of mini PCs has opened up new possibilities.
These devices provide a streamlined approach to rendering that's both efficient and cost-effective.
Benefits of Mini PCs for 3D Rendering
Mini PCs for 3D rendering offer a plethora of benefits that elevate them beyond conventional computing options:
1. Space Efficiency
One of the standout features of mini PCs is their compact footprint. These systems effortlessly fit into space-constrained workstations, freeing up valuable desk real estate for other creative endeavors.
2. Portability
With their compact form factor, mini PCs transcend the limitations of traditional desktops. Creatives can carry their powerful workstations to collaborative sessions, presentations, or even different locations with ease.
3. Energy Efficiency
Mini PCs are engineered to optimize power consumption without sacrificing performance. This eco-conscious design not only reduces energy bills but also contributes to a greener planet.
4. Cost-Effectiveness
Mini PCs offer an attractive cost-effective solution for 3D rendering professionals. They generally come at a lower price point compared to high-end workstations, making them accessible to a wider range of users.
5. Quiet Operation
Focus and concentration are essential during the rendering process, and Mini PCs provide an environment conducive to this. This ensures that your 3D rendering workflow remains undisturbed by the noise typically associated with larger desktops.
Top Mini PCs for 3D Rendering:
When it comes to choosing the right mini PC for your 3D rendering needs, several options stand out.
AMD Ryzen 9 6900HX
AMD Radeon Graphics 680M
32GB DDR5 RAM
1TB M.2 2280 SSD
Wi-Fi 6E
Windows 11 Pro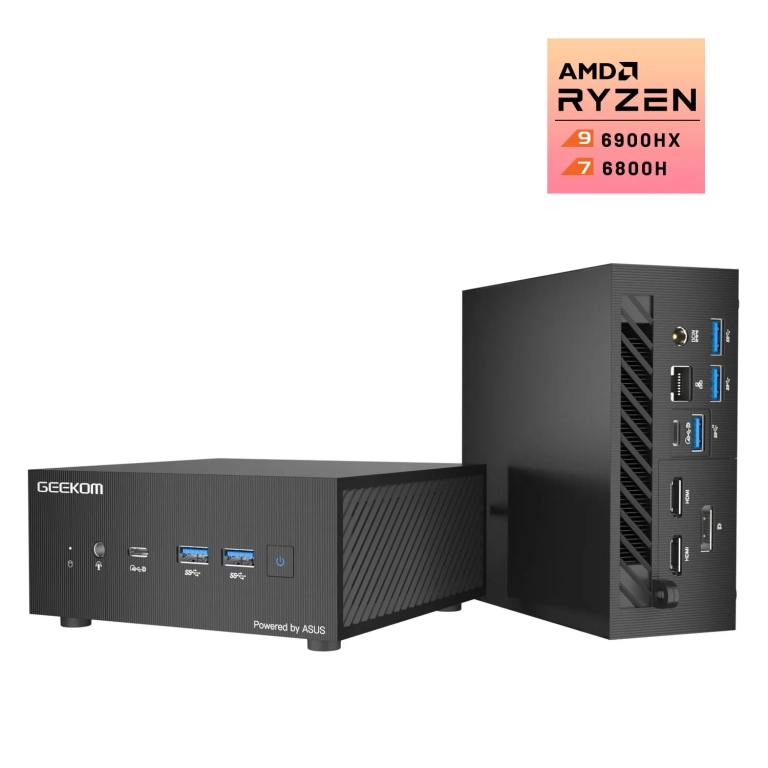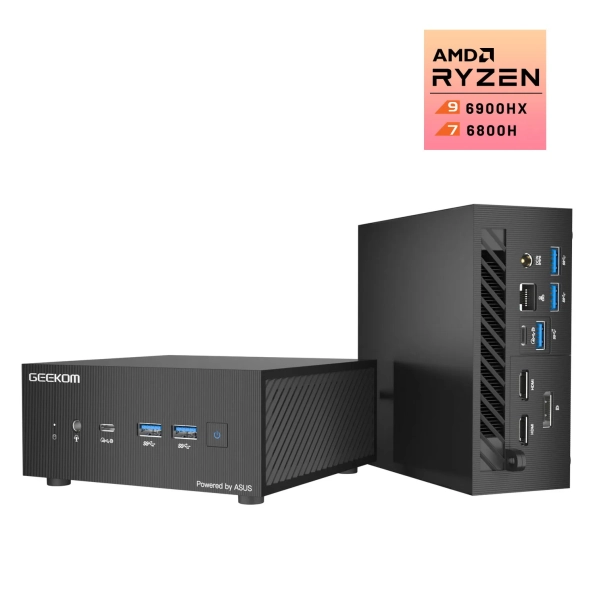 The HP Z2 Mini G5 is a compact powerhouse designed to deliver exceptional performance.
Armed with AMD Ryzen processors and Radeon graphics, this mini PC offers workstation-level capabilities.
Its unique design allows for efficient cooling, ensuring optimal performance even during extended rendering sessions.
12th Gen Intel Core i7-1260P
Intel Iris Xe Graphics eligible
32GB DDR4 RAM
1TB M.2 2280 SSD
Wi-Fi 6E
Windows 11 Pro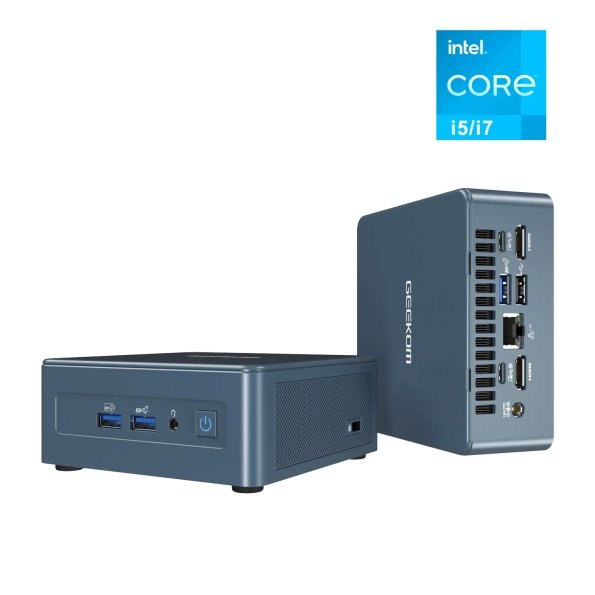 The GEEKOM Mini IT 12 packs a punch in a tiny form factor.
Driven by 12th Gen Intel Core processors and Iris Xe graphics, it offers impressive rendering capabilities.
It's ample RAM and fast SSD storage contribute to seamless multitasking, while the compact design fits perfectly into any workspace.
AMD Ryzen 9 5900HX
AMD Radeon Vega 8 Graphics
32GB DDR4 RAM
1TB M.2 2280 SSD
Wi-Fi 6E
Windows 11 Pro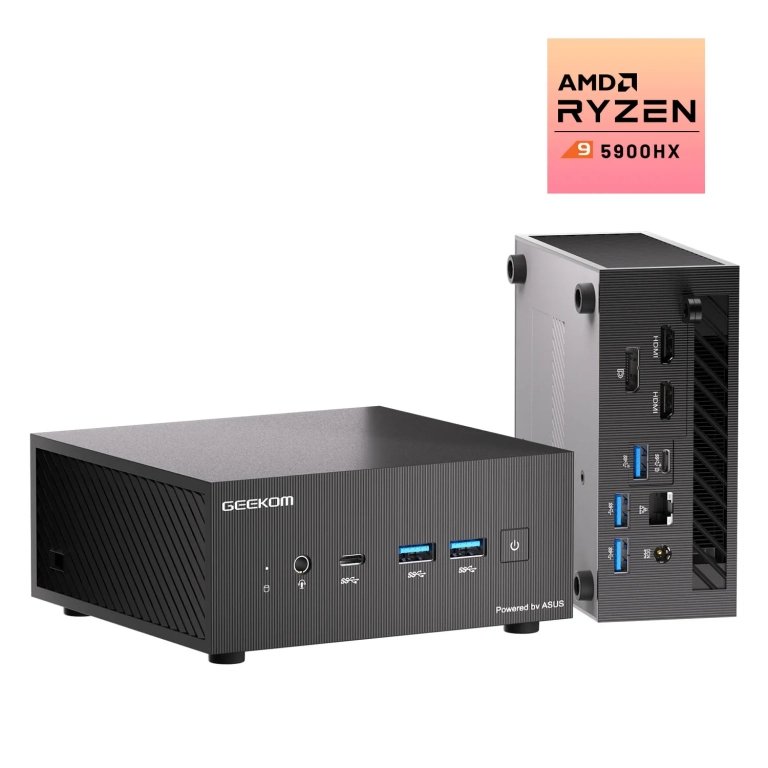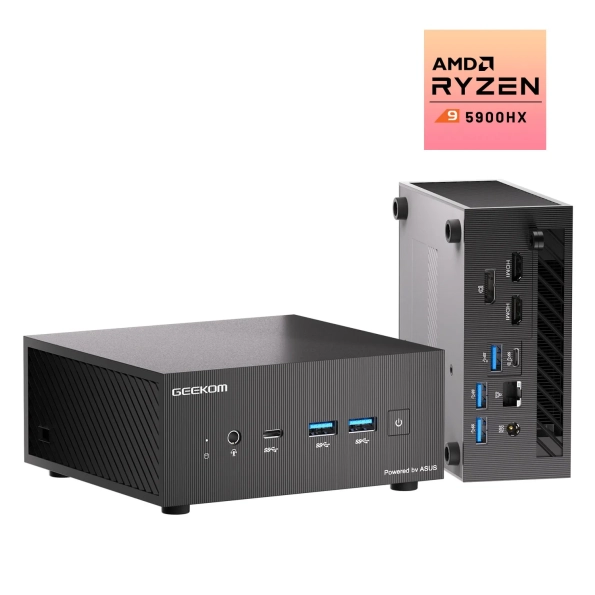 The GEEKOM AS 5 offers an impressive balance between performance and affordability, making it a popular choice among 3D artists.
Powered by AMD Ryzen processors and Radeon graphics, this mini PC can handle a wide range of rendering projects without breaking the bank.
Its compact size allows it to fit seamlessly into any workspace, making it an attractive option for freelancers and small studios.
Choosing the Perfect Mini PC for Your Needs
Selecting the right Mini PC for your 3D rendering tasks requires careful consideration of various factors.
Processing Power
When dealing with complex 3D rendering projects, a mini PC's processing power take center stage. Processors like the AMD Ryzen 9 and Intel Core i7 ensure seamless multitasking and faster rendering speeds.
Ample RAM
Rendering large and intricate scenes demands sufficient memory. Aim for a mini PC with a minimum of 16GB of RAM, as this allows for smooth multitasking and handling of resource-intensive applications.
Storage Solutions
Storage plays a crucial role in rendering workflows. Opt for a mini PC with solid-state drives (SSDs) rather than traditional hard disk drives (HDDs). SSDs provide faster data access, reducing loading times and enhancing overall system responsiveness.
Thermal Management and Cooling
Intensive rendering tasks can generate substantial heat. A well-designed cooling system is essential to prevent overheating and ensure consistent performance. Look for mini PCs with effective cooling solutions and proper ventilation.
Connectivity and Expandability
Consider the range of connectivity options offered by the mini PC. USB ports, Thunderbolt ports, HDMI outputs, and Ethernet connections are valuable for connecting peripherals and external devices. Additionally, opt for a mini PC with room for hardware expansion, allowing you to upgrade components as your rendering demands grow.
Size and Form Factor
The size and form factor of the mini PC play a crucial role in its versatility. Choose a model that strikes the right balance between portability and performance, ensuring it fits seamlessly into your workspace and workflow.
FAQs About Mini PCs for 3D Rendering
Q: Are mini PCs suitable for professional 3D animation?
A: Absolutely. Mini PCs with powerful CPUs and GPUs are well-suited for professional 3D animation and rendering tasks.
Q: Are these mini PCs suitable for other tasks besides 3D rendering?
A: Definitely! While optimized for rendering, these mini PCs can handle a wide range of tasks, including video editing, graphic design, and multitasking.
Q: How do mini PCs compare to traditional workstations for 3D rendering?
A: While traditional workstations might offer more room for expansion, mini PCs deliver comparable performance in a smaller form factor, making them an excellent choice for professionals on the go.
Conclusion
In the world of 3D rendering, mini PCs have emerged as a game-changer, offering a unique blend of power, portability, and performance.
Looking to upgrade your 3D rendering setup? Explore a wide range of powerful mini PCs at GEEKOM and unleash your creative potential today!