In the realm of architecture, engineering, and design, AutoCAD reigns supreme as the go-to software for precise drafting and modeling.
Now, gone are the days when large desktop towers were the only choice for running resource-intensive software like AutoCAD.
The advancements in technology have led to the rise of compact yet powerful mini PCs.
With their compact form factor and robust capabilities, mini PCs are revolutionizing the way professionals approach design tasks.
Benefits of Mini PCs for AutoCAD
Mini PCs, also known as Small Form Factor (SFF) computers, provide a wealth of advantages for AutoCAD users:
1. Space Efficiency
Limited desk space is a common concern, especially in design studios. Mini PCs address this issue by taking up minimal space, allowing you to optimize your workspace effectively.
2. Enhanced Portability
Whether you're working from the office, home, or a client site, Mini PCs are your reliable companions. Their lightweight and portable design makes them easy to carry, ensuring you have access to your CAD projects wherever you go.
3. Energy Efficiency
In an era of environmental consciousness, Mini PCs shine as energy-efficient alternatives. They consume less power than traditional desktops, contributing to reduced electricity bills and a smaller carbon footprint.
4. Optimal Cooling Solutions
Despite their compact size, Mini PCs incorporate advanced cooling solutions to prevent overheating during prolonged CAD sessions. This ensures consistent performance and prolongs the lifespan of your device.
5. Quiet Operation
The hum of a noisy workstation can be distracting and disruptive. Mini PCs operate quietly, creating a conducive environment for focused CAD work without unnecessary background noise.
6. Cost-Effectiveness
Mini PCs offer exceptional value for money. Their competitive pricing, coupled with high-end performance, makes them an economical choice for CAD professionals seeking top-tier computing.
Best Mini PCs for AutoCAD
Here are some of the best Mini PCs for AutoCAD that are ready to unleash your creativity:
AMD Ryzen 9 6900HX
AMD Radeon Graphics 680M
32GB DDR5
1TB M.2 2280 SSD
Wi-Fi 6E
Windows 11 Pro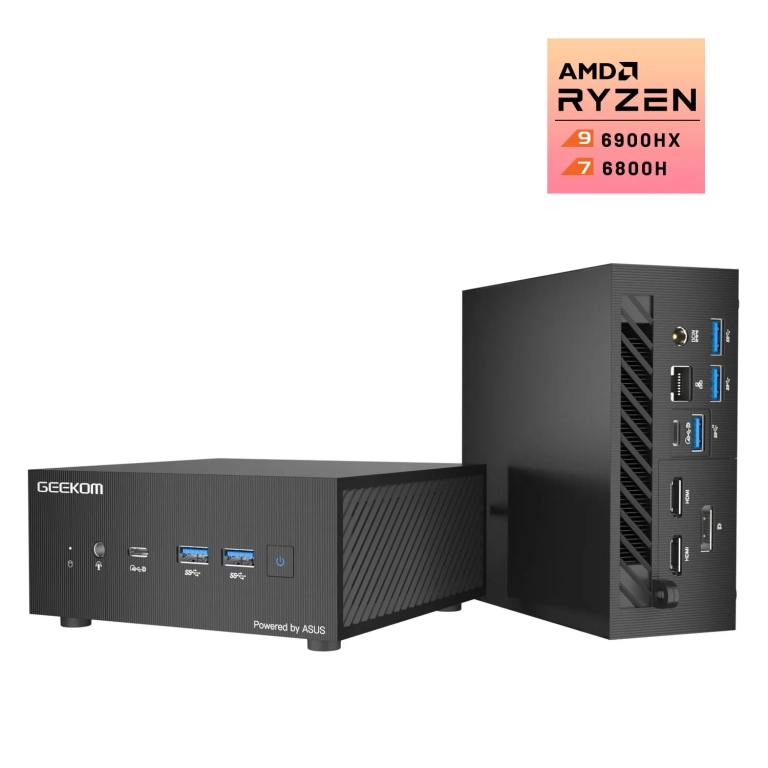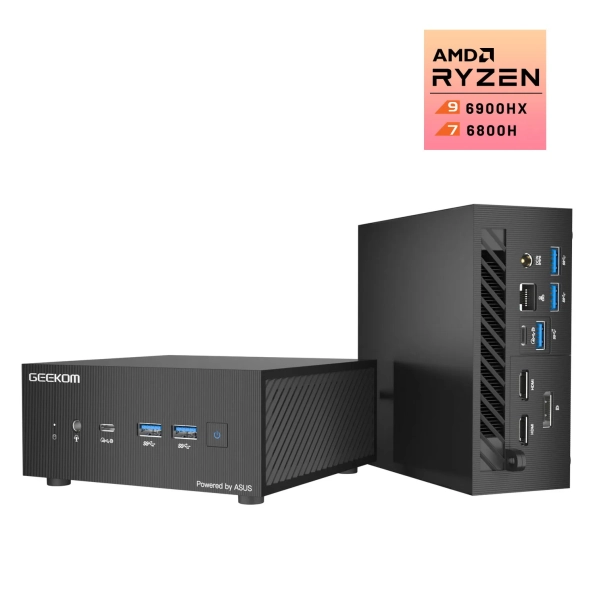 This Mini PC is a powerhouse with its AMD Ryzen 9 6900HX processor and ample RAM. Its AMD Radeon Graphics 680M graphics card ensures smooth rendering of your AutoCAD designs. With lightning-fast SSD storage, your project files open in a flash, enhancing your productivity.
12th Gen Intel Core i7-1260P
Intel Iris Xe Graphics
32GB DDR4
1TB M.2 2280 SSD
Wi-Fi 6E
Windows 11 Pro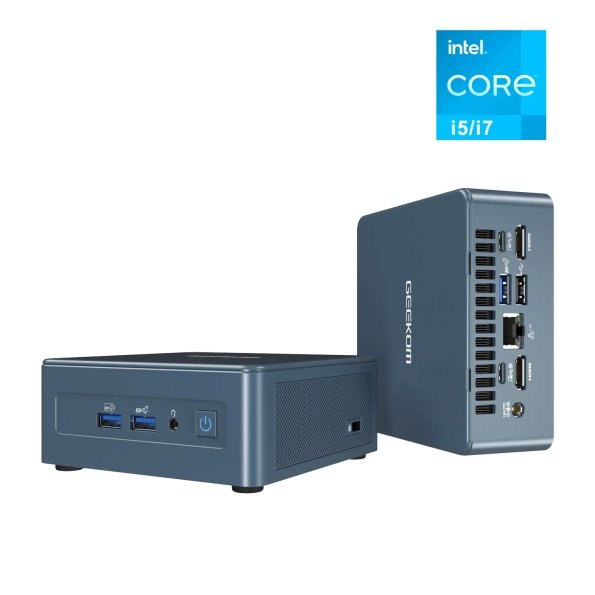 Mini IT12 boasts workstation-grade performance in a compact form factor. Equipped with 12th Gen Intel Core i7 processors and Intel Iris Xe Graphics, this Mini PC delivers exceptional graphics performance, making it perfect for AutoCAD and 3D modeling.
AMD Ryzen 9 5900HX
AMD Radeon Vega 8 Graphics
32GB DDR4
1TB M.2 2280 SSD
Wi-Fi 6E
Windows 11 Pro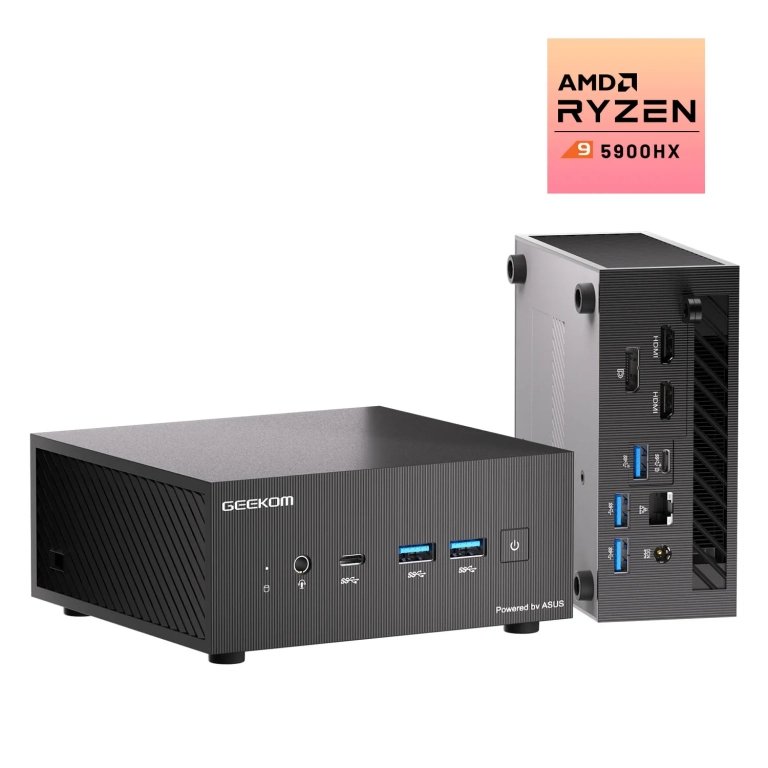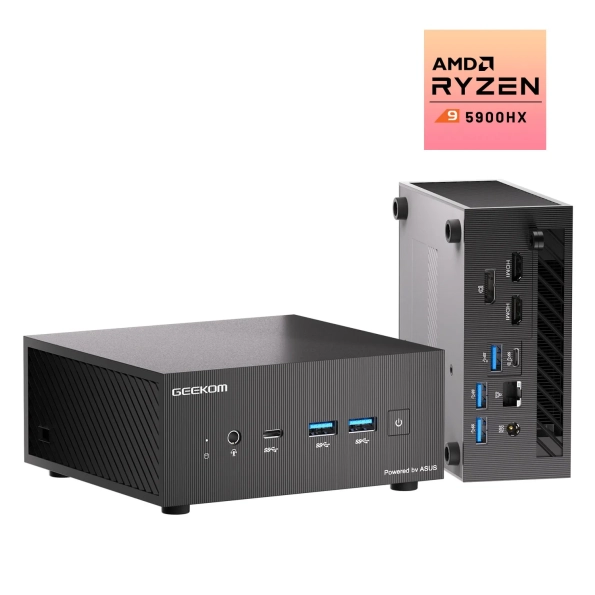 The GEEKOM AS 5 is tailor-made for creative professionals. It boasts AMD Ryzen 9 processors and AMD Radeon graphics, ensuring smooth rendering and multitasking. It offers remarkable performance for CAD tasks while occupying minimal desk space.
11th Gen Intel Core i7-1195G7
Intel Iris Xe Graphics
32GB DDR4
1TB M.2 2280 SSD
Wi-Fi 6
Windows 11 Pro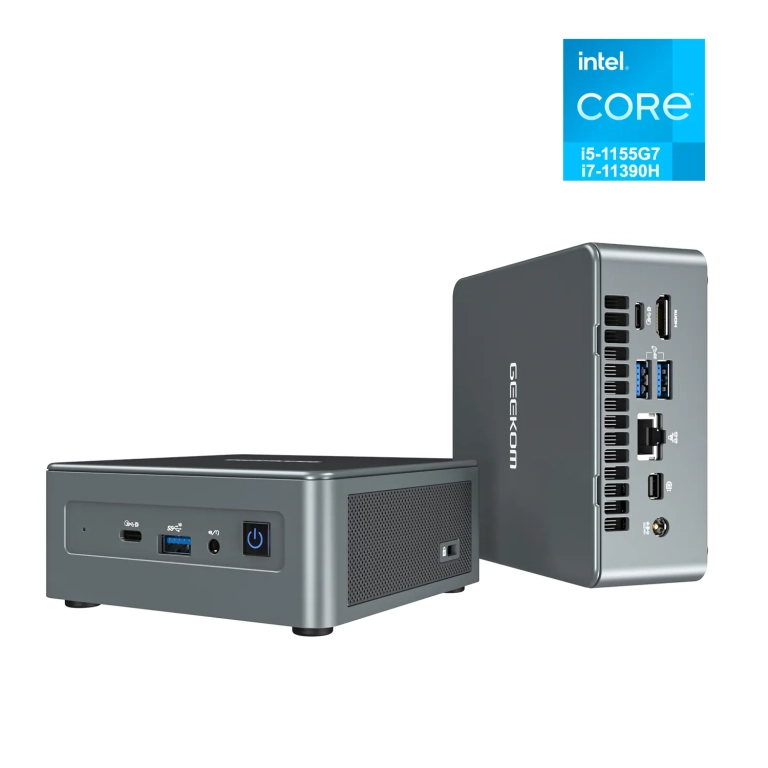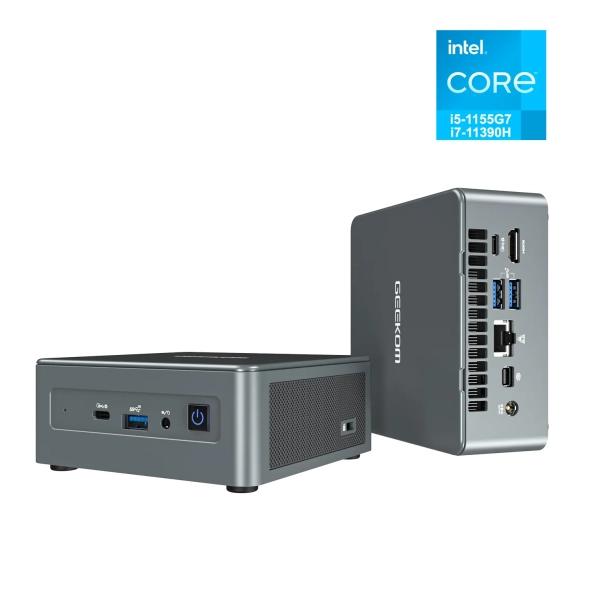 Don't let its price fool you – the Mini IT11 packs a punch. Its 11th Gen Intel Core i7 processor, along with Intel Iris Xe graphics, ensures efficient CAD operations. Its compact design makes it a space-saving option without compromising performance.
What to Consider When Choosing the Best Mini PC for AutoCAD
When it comes to selecting the ideal mini PC for AutoCAD, there are several factors to keep in mind.
Processing Power:
Opt for a mini PC equipped with a multi-core processor, preferably an Intel Core i7 or AMD Ryzen 7 processor. These processors are designed to handle the complex calculations and rendering tasks that AutoCAD demands.
Ample RAM:
For a seamless AutoCAD experience, aim for a minimum of 16GB of RAM. This ensures that you can work on large projects, render models, and switch between applications without encountering slowdowns.
Graphics Capabilities:
AutoCAD relies heavily on graphical performance, especially for 3D modeling and rendering. Look for a mini PC with a powerful graphics card, ideally a Iris Xe or AMD Radeon model.
Storage Solutions:
Opt for a mini PC equipped with an SSD (Solid State Drive) for lightning-fast data access. Additionally, consider the capacity – a minimum of 512GB is recommended to store your AutoCAD projects and associated files.
Display Connectivity:
Ensure that the mini PC supports multiple display outputs, such as HDMI or DisplayPort, and can handle the resolution of your monitors.
Cooling and Form Factor:
Opt for a mini PC with effective cooling solutions to prevent thermal throttling. Additionally, consider the form factor – a compact and well-ventilated design is ideal for space-saving and efficient cooling.
Compatibility:
Check for official driver support for your operating system, and consider using a Windows-based PC, as AutoCAD is optimized for this platform.
Frequently Asked Questions (FAQs)
Are Mini PCs suitable for handling complex AutoCAD projects?
Absolutely! Mini PCs designed for AutoCAD come equipped with powerful processors and dedicated graphics cards, enabling them to handle complex projects with ease.
Can Mini PCs be mounted behind monitors?
Yes, Mini PCs offer versatile mounting options, including behind monitors, to save space and maintain a clutter-free workspace.
Can Mini PCs handle multitasking efficiently?
Yes, Mini PCs excel at multitasking, allowing CAD professionals to run multiple applications simultaneously without compromising performance.
Conclusion:
When it comes to AutoCAD work, the right Mini PC can significantly impact your efficiency and creativity.
If you're ready to take your AutoCAD work to the next level, consider exploring the range of Mini PCs available at GEEKOM.
These Mini PCs are handpicked to provide optimal performance for AutoCAD and other resource-intensive tasks.